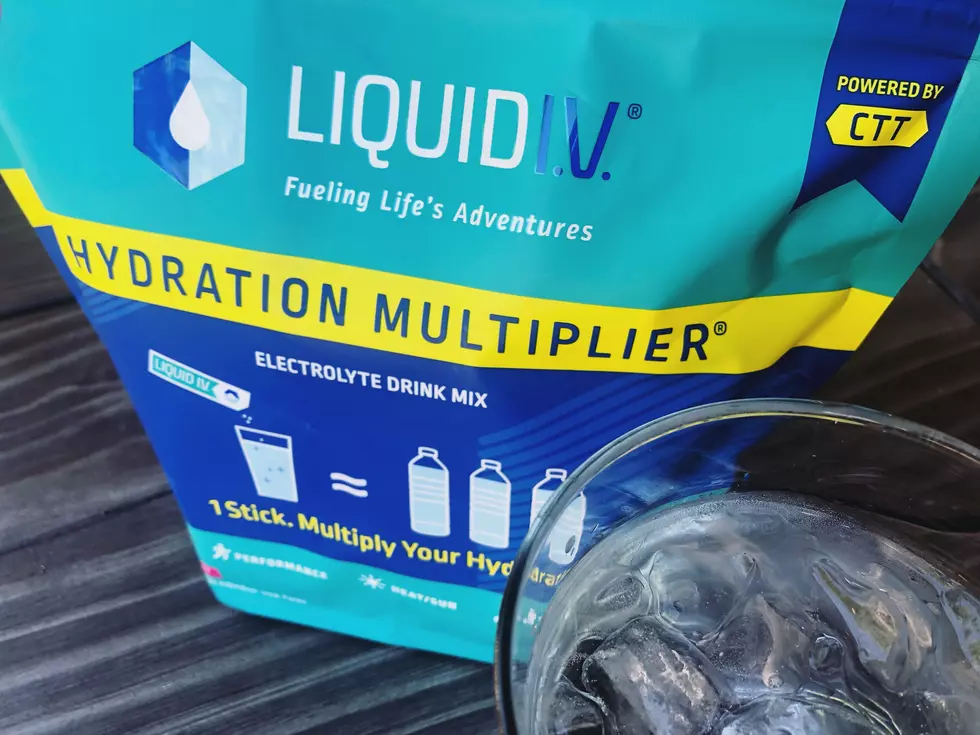 How to Stay Hydrated With Something I Found Called 'Liquid I.V.'
Courtesy: Kekeluv
The temperatures are getting to what we're used to in Boise and it doesn't look like things are letting up anytime soon. Expect those highs to stay in the upper 90's and low 100's.
My wife hates anything over 80°. She was born and raised in Idaho and thinks it's just gross hot. I'm from Texas and that means 106 degrees with a hoodie running Tablerock is perfect. So, we're different there, but not when it comes to our kids. The most important thing during a hot Summer is keeping them hydrated. Kids tend to heat up a lot quicker than we do which is something I just didn't think about before becoming a dad.
That brings me to a visit through Costco the other night. I came across something called, Liquid I.V. Hydration Multiplier. My wife mentioned this to me and there it was. It's an electrolyte drink mix that you stir into a glass of regular water. Utilizing something called CTT or Cellular Transport Technology, it takes your waters hydration capabilities to 2-3x that of just water alone. Plus it has the 3x the electrolytes of traditional sports drinks and five essential vitamins (B3, B5, B6, B12, and Vitamin C)! It's a passion fruit flavor and safe for kids! You know how hard it is to get kids to drink water. Once they get dehydrated you can't just fill up your system. The body doesn't work like that.
All of the information is right on the bag, including the fact that dehydration occurs in 3 out of 4 people every day! These are things I didn't think much about until I had kids in hot weather. So whether you're planning on floating the Boise River this weekend, heading out to the lake with your girls, might be something to help you out!
I'm not getting paid to mention this. I just look for additional ways to keep our family hydrated and this looks pretty cool.
Here are some tips for self-care during the pandemic: