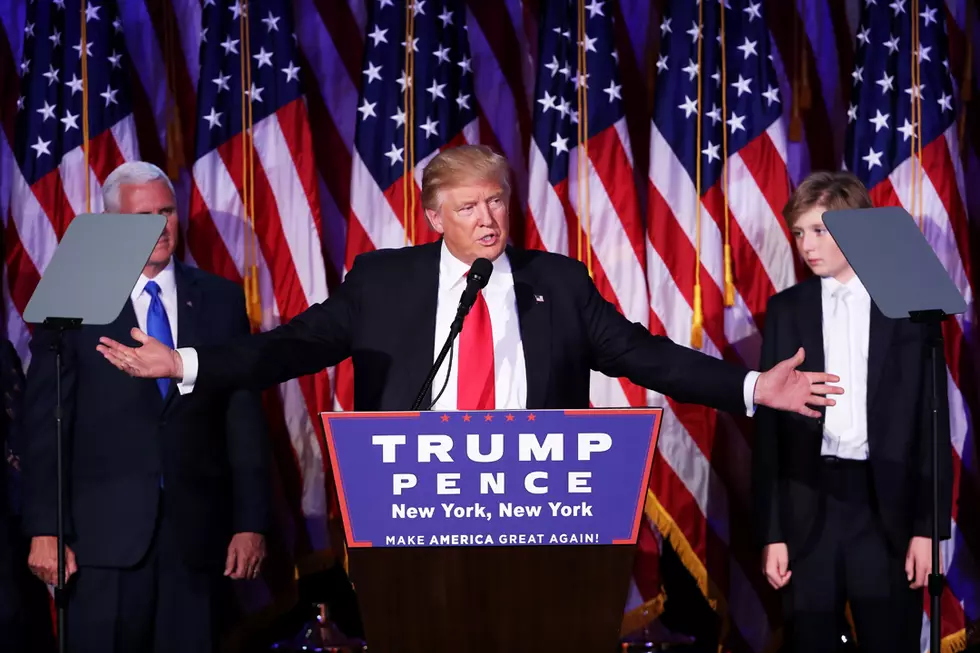 Blow Up Trump Tower (From Idaho)
Mark Wilson/Getty Images
Okay, don't come at me. The Presidential election is over and we still don't really know who the winner is. Well, we know but it's like an old Facebook status, it's complicated.
This article can be for the Trump lovers and the not so favorable fans. You can own a little piece of history and help out a charity at the same time. You can blow up Trump Plaza Hotel and Casino. It's abandoned.
It looks like Atlantic City is actually assisting in this major promotion to blow up Trump Plaza Hotel by having fun with it. I mean who wouldn't love to push down on one of those dynamite modules and watch the building explode. You don't have to dislike Trump to want to blow stuff up!
Think about telling your friends that you just blew up Trump Plaza and Casino. That could be met with some kind of friction and make sure you explain. You don't want to get arrested right? This is all for charity and who doesn't love the kids. The money raised will go to the local Boys and Girls Club. So, let's get started.
Enter your number to get our free mobile app
The Jersey Shore town will auction this opportunity and will happen when Trump leaves office. You can actually push the button from right here in Boise, Idaho. I wouldn't suggest viewing parties because that could get hectic.
First, you need to be the highest bidder at the auction from Bodnar's Auction.
We are selling the experience to push the button to implode Trump Plaza. This will be done remotely and can be done anywhere in the world a well as close to the Plaza as we can safely get you there!
Just think of all the press you would get! I can just see your social media take a life of its own. You might have to go underground living in Idaho but think about the history of the entire thing! How much would you bid to do that? I'm sure we could put you in a secret remote location like the Idaho Potato Drop on New Year's Eve.
50 Famous Brands That No Longer Exist