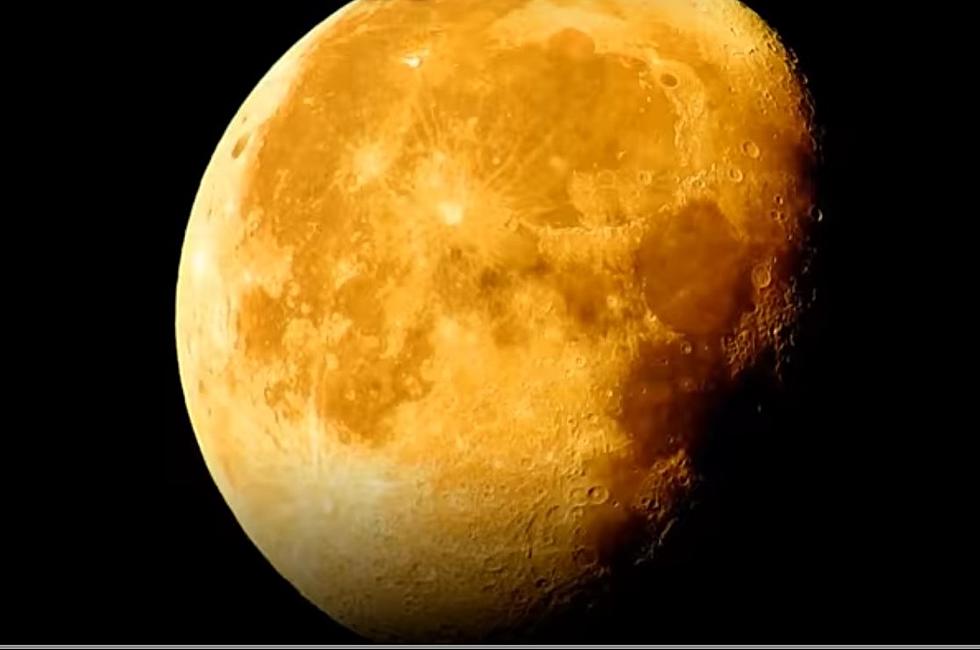 The 'Thunder Moon' Rises 4th of July For Partial Lunar Eclipse Saturday Night
Credit: Hashem AL-ghaili, https://youtu.be/DKl-XOpxnOM
Take that coronavirus! There might not a lot of 4th of July parades or displays across the Treasure Valley, but space is stepping up for us.
Say hello to "Thunder Moon" Idaho. We're going to be in for a great view of the partial lunar eclipse on Saturday which happens to be Independence Day 🇺🇸
You won't need special glasses or anything crazy. Just think how cool it is to witness something like that in a year where everything is getting canceled.
A penumbral eclipse is very subtle. At no tiem does a dark bite appear to be taken out of the moon Intead, at mid-eclipste, observant people will notice a shading of the moon's face. They might say the moon looks strange.
Nobody is saying this will light up the sky but If you love moments like this, keep an eye out on Saturday. I grew up in Houston, Texas, and always wanted to be an astronaut as a kid. "Houston, we have a problem!" I obviously didn't make it 😂 Click below for times and what you're looking for.
 
www.accuweather.com/en/space-news/penumbral-lunar-eclipse-on-4th-of-july/767326/ZwhJJUju?jwsource=cl
See the Must-Drive Roads in Every State