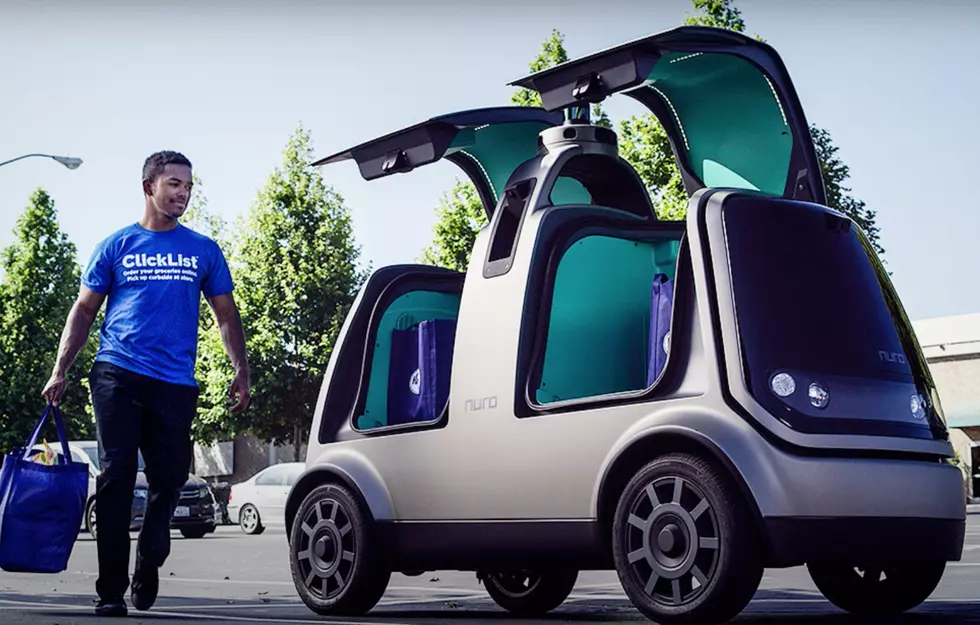 Self Driving Pizza Delivering Coming to Boise
Youtube
The future is here but I never saw this coming. Go back to any throwback movie when they did scenes in the 2000s and it was just flying cars. I feel like that was the staple of all future thinking from our perspective. Are we flying to work?
Well, nobody is flying anywhere and who wants that drama. Can you imagine flying to the Boise State Football game? What a traffic nightmare that would be and the poor officers directing cars. While we're not quite there yet our pizza could be self-driving to us very soon thanks to Nuro.
Domino's just announced their self-driving pizza delivery option that has already started in my hometown of Houston, Texas. Inc.com wrote an article about Boise becoming the next Austin or Seattle. They go on to say, "Instead, Boise could become the next Silicon Valley." Could we be getting these types of services before anyone else? For instance, "if it works in Boise it could work anywhere."
So, what about this pizza delivery service? The Nuro robotics company has already teamed up with Walmart and Chipotle which means this isn't new. You order food online, the self-serving vehicle shows up, you type in a code that opens the doors with your items and that's it. No tip. No interaction. Domino's senior vice president and chief innovation officer Dennis Maloney said this,
This program will allow us to better understand how customers respond to the deliveries, how they interact with the robot, and how it affects store operations. The growing demand for great-tasting pizza creates the need for more deliveries, and we look forward to seeing how autonomous delivery can work along with Domin's existing delivery experts to better support the customers' needs.
I want to say I'm not a fan of zero interaction. You could also assume jobs will be lost due to the evolution of delivery. Would I just some like some frustrated parent by doing that? It's like getting mad at your kids, "Get off that screen and get outside. Play catch or something. Ride a bike!" How many of your friends got their first job at a pizza place delivering pies? I guess now that would be Doordash right?
Let's see how see it makes its way to Broadway rolling up to the tailgates this season? Can you imagine the atmosphere if that self-driver would weaving in and out of tailgate traffic? Do those things have cameras?
We've seen Uber and Lime cause a stir when moving into Boise. The taxi service was outraged and people were pissed about crazy scooter riders. That all went away pretty fast once they used the services and now can you imagine not ordering online? You can order Albertsons, Walmart, and Costco groceries with a 2-hour service now. The pandemic opened our eyes to these services and don't expect them to go away anytime soon.
The future is now.
3 Over-The-Top Boise Mansions That No One Wants to Buy
LOOK: 15 Discontinued McDonald's Menu Items