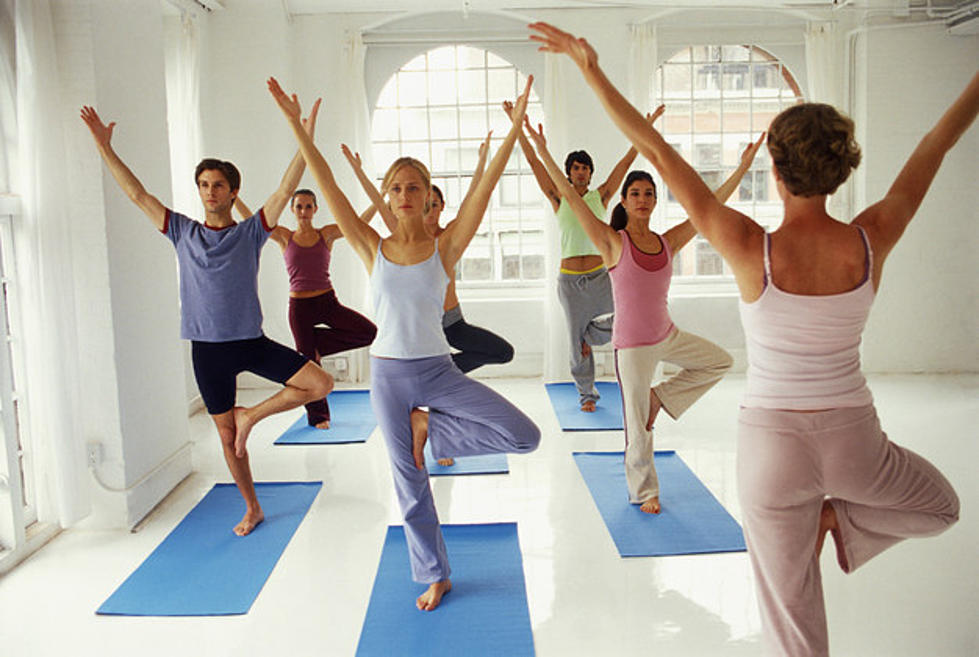 Yoga On The Blue Turf Of Boise State
Creatas
Fans of Yoga and the BSU blue turf have an opportunity this week to do both, work out and set their feet on the famous "Smurf Turf". 
For many Boise residence who spend there Saturday's supporting the Bronco's Football team getting out on the turf can be a dream come true. The Yoga session is put on by Boise State Recreation in an effort to get out and exercise. If you've never done the Downward Facing Dog, Child's Pose, Warrior Pose or completed a Vinyasa flow April 23rd is the day to put on your calendar.
The stadium doors will open at 11:30 A.M. $5 for anyone with a Boise State ID $10 without ID. Cash is being requested as the best form of payment.  If you don't own a yoga mat they will be provided on a first-come basis. Reach out to Boise State Recreation for more information at (202) 426-1131 or online HERE.