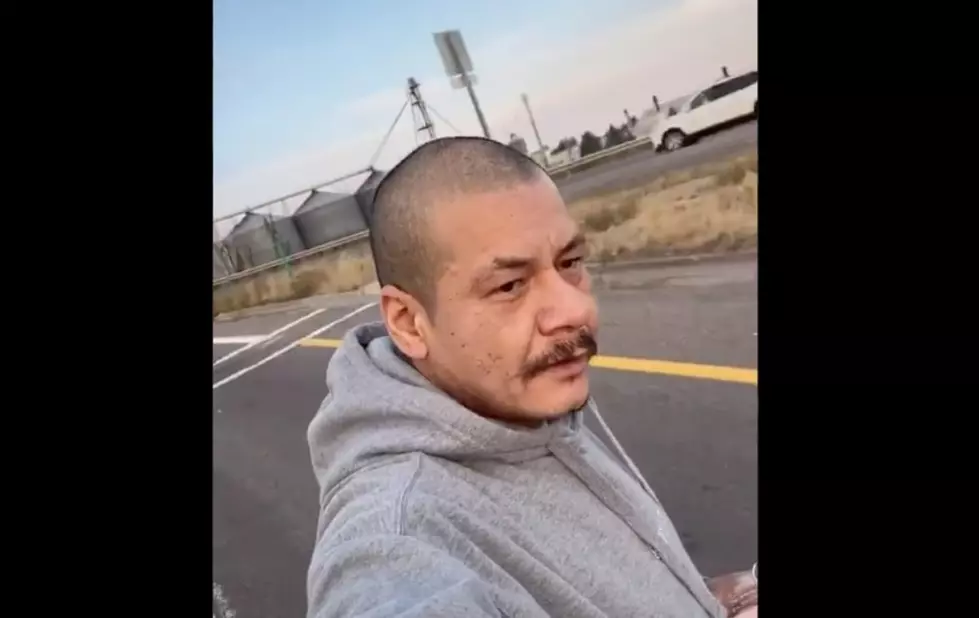 Viral 'Dreams' Skateboarder Turns Himself Into a Halloween Costume
Credit: Twitter
Nathan Apodaca has become quite the celebrity out of Idaho - like a really big celebrity. So big that people actually want to be HIM for Halloween! The Fleetwood Mac "Dreams" skateboarder is known all around the world at this point and has become a household name. Be honest, if you saw a mustachioed trick-or-treater skateboarding past you, sipping on Ocean Spray, you would know exactly who they were!
Doggface208 is continuing to cash in on his viral moment. To give the people more of what they wanted, Nathan has created a Halloween costume based on himself. It's up for sale right now on his doggfacemerch.com website and is selling for $87.99.
The costume comes with a gray "Steady Vibin" hoodie, black shorts, a pair of knee-high white socks, a mustache, and a temporary feather tattoo. Of course it wouldn't be complete without a bottle of Ocean Spray. Included with purchase of the costume is an Ocean Spray coupon, with a link to Walmart. There's also a second add-on for a skateboard.
With currently over 43 million views on TikTok alone, everyone is trying make quick buck if they can off of Nathan's infectious good vibes if they can. Ocean Spray is of course bringing in huge profits, Fleetwood Mac's streams were boosted by over 100%, and he's basically the face of TikTok at this point. One company specifically, Austrailia-based Culture Kings was trying to profit from his likeness by selling a t-shirt dubbed "Dreams Vintage" that features a clear depiction of Apodaca's face for $36.95.
Nathan's attorney Jeffrey R. Klein of Fisher & Wolfe LLP stepped in and sent a takedown notice stating that Apodaca owns the rights to the photo. His lawyer is even threatening a full-blown lawsuit if the shirt isn't pulled from the shop.
CHECK IT OUT: 10 Items Might Be in Short Supply This Winter