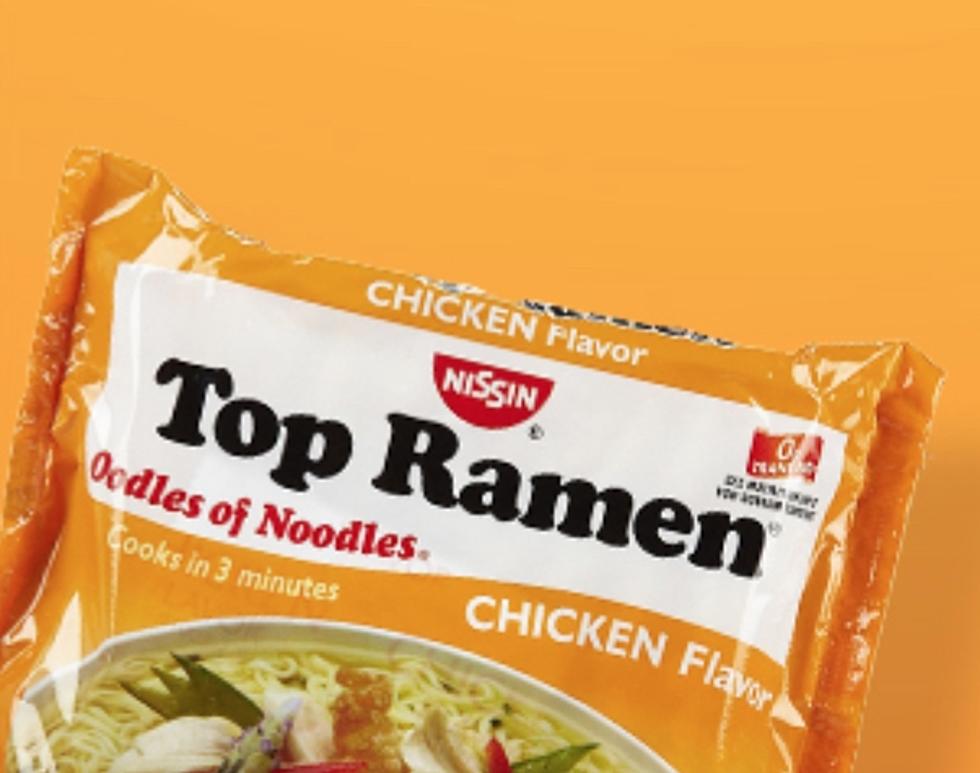 Top Ramen Will Pay You $10,000 To Test New Recipes
Courtesy: nissinfoods.com
I was just reading a study that said 48% of people think they can be gourmet chefs because of the pandemic. Everyone is cooking at home versus going out.
My wife thinks it's sweet that I want to cook but for the sake of family health, I defer to her. That's why I read this article and think this might be my shot! Top Ramen could be my new boss.
Top Ramen is will to pay you $10,000 to sit in the secret to taste new recipes. Your new career doesn't end there because they also plan to give you a 50-year supply of Top Ramen products. Guess what your new title would be. Think of this on your new fancy business card.
Enter your number to get our free mobile app
You could be Top Ramen's first Chief Noodle Officer. I was in the United States Navy and it takes time to climb that ladder to officer Idaho! Well, skip the line. I feel like I hear the motivational music in the background as you post your new title to the world. Nampa would build a statue for you, fraternities would invite you to everything and you might just become the next grand marshall in a parade coming to us sometime in the not so near future.
The social status would be endless and your follower's status would rage. Maggie O'Mara from KTVB would make you this week's 7's Hero. Ellen would call and then you would be live on Jimmy Fallon. Saturday Night Live might even do a skit after you. The stars would align and everyone would know your name.
This is part of their 50th-anniversary #HowDoYouTopRamen There is more to this story so click below.
Good luck and make Boise proud!
LOOK: Famous Historic Homes in Every State