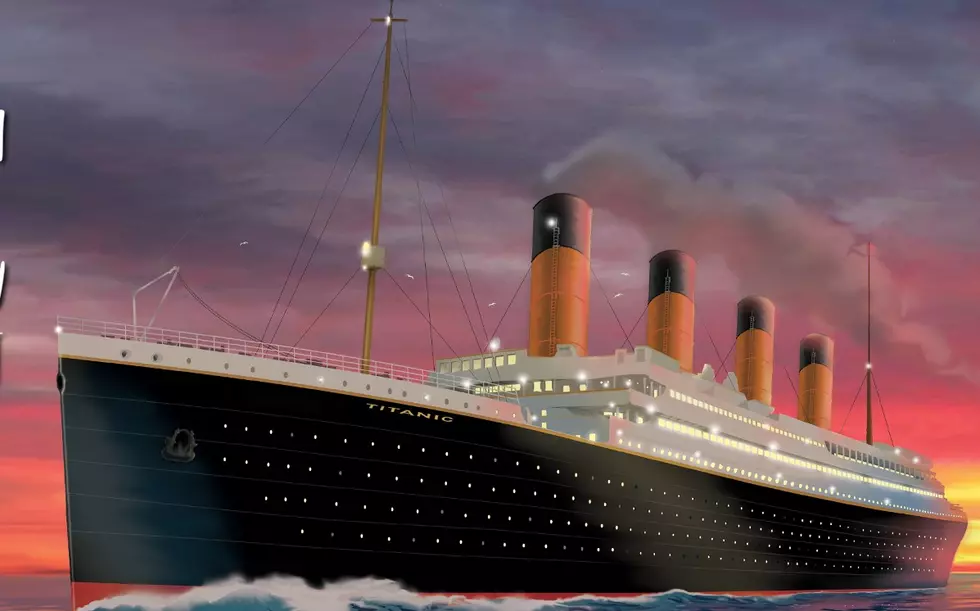 Titanic Exhibit at Idaho Discovery Center
Idaho Discovery Center Website
While I am far from a history buff, in fact it is probably what I put the least effort in school, the Titanic has always been fascinating to me. I cant honestly say if that would have been the case had it not been for the blockbuster movie. The car scene was so scandalous when I was a teen watching in theaters. Besides from the eyes of Kate Winslet and Leonardo DiCaprio, the stories from Titanic have been retold and brought to life time after time from movies to documentaries to books, photos, podcasts, etc. However, there is nothing quite like immersing yourself in the world like you can at this Titanic Exhibit.
Staff at The Discovery Center of Idaho will be busy bees over the next few weeks setting everything up and the world-class exhibit Titanic: The Artifact Exhibition. It is available for the public to check out starting next month on Feb. 15. This exhibition will take you back in time to 1912 with compelling human stories, more than 120 authentic artifacts and extensive room re-creations.
Enter your number to get our free mobile app
"Interest in Titanic has endured for generations. In part, because of the sheer size and magnificence of this "unsinkable" ship," said Eric Miller, Executive Director for Discovery Center of Idaho. "Titanic: The Artifact Exhibition, tells the stories of those on board Titanic's fateful maiden voyage and includes real pieces from the shipwreck, retrieved from a depth of nearly two and a half miles. We are thrilled to be bringing this unforgettable experience to Idaho."
Check out more at the Discovery Center of Idaho's website here.
6 Field Trips That All Boise Kids Went On
Boise Home For Sale Has It's Own Zen Garden and Soaking Pool