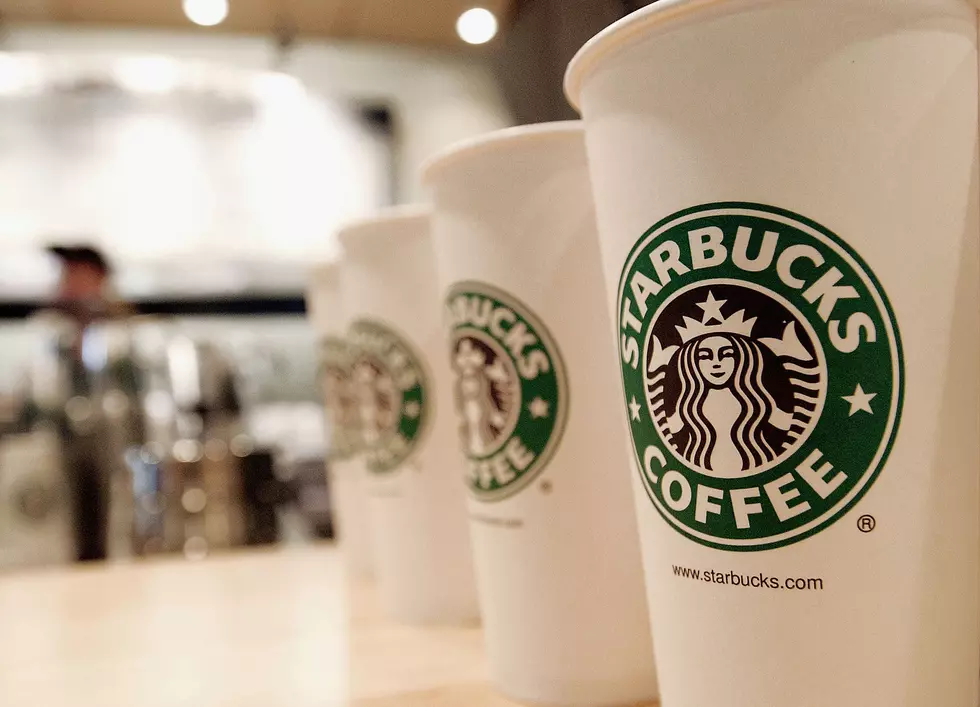 Starbucks Making History With New Menu Item At Spring Launch
Stephen Chernin, Getty Images
There are two things without which I can't live: caffeine and something else. Truthfully the second thing doesn't matter (though I could have said something thoughtful like my family. Oops!). In any case, the point is that caffeine is my favorite thing. It keeps me going on days I'm exhausted, which is every day. And my favorite form of consumption is coffee! Moreover, I'm a basic broad who loves to get it from Starbucks. It's convenient, I know what I like, and their app is incredible. Do I spend more money than I should on coffee? Yes. But Starbucks is just a whole experience for me, so no apologies.
Usually I get most excited for their Holiday Launch. I'm a sucker for their winter flavors and themed cups. Most people I know get pumped for Fall Launch because Pumpkin Spice Latte and other autumnal beverages. The rest of the year I just get my standard Venti Hot Soy Latte. But 2021 is already looking up, as Starbucks is making history at this year's Spring Launch by introducing a never before offered menu item.
On March 2nd, 2021 Starbucks will go live nationwide with the addition of oat milk to its non-dairy milk options. They are promoting it with a new drink, the Iced Brown Sugar Oatmeal Shaken Espresso, which will also launch that same day. Moving forward oat milk will be a permanent non-dairy fixture on their menu. Also hitting stores on launch day is the Spring Studded Tumbler, which is gold this year! Super classy and I need it.
My vegan little heart is thrilled to soon have oat milk as an option at my favorite coffee spot. Almond milk is lame and I love soy, but oat milk is elite. Even if you have no problem with dairy, I encourage you to give it a try. You won't be disappointed.
What Are the Signature Drinks From Every State?