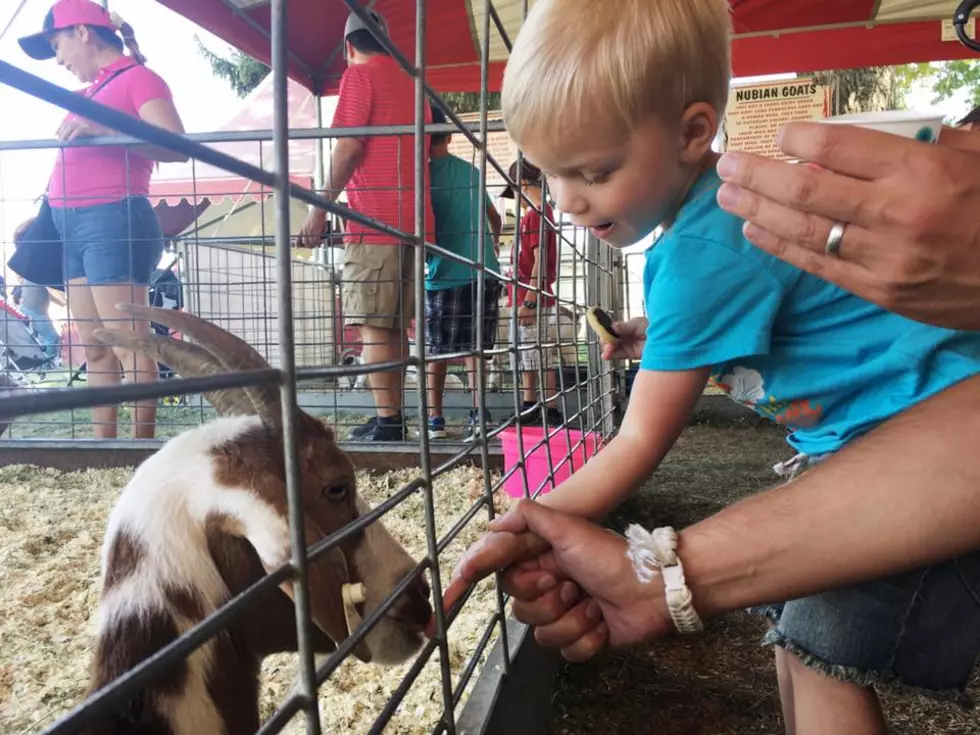 Nicole's Family Visits the Western Idaho Fair [PHOTOS]
Credit: Nicole Hanks
My family went with some friends this week and well all had such a great time!
We went in through the carnival entrance and immediately hit up the Pronto Pup and Lemonade tent. Because...fair food. It's a must!
After our first food stop, we visited the animal farm and the kids got to feed and pet the sweetest little barnyard animals.
I am NOT a ride person. I get horrible motion sickness and even just watching the rides was making me a little queazy. But, seeing all of the people having screaming and laughing was awesome. I have a friend that counts down to the fair every year just for the rides. Yea, she's weird, but we love her anyway.
Cooper and his little friend Miles are only 11 days apart. They love holding hands and following each other around. They rode the "choo choo train" and JD won Cooper a "Nemo" stuffed animal by popping a few balloons with darts in the game area!
We wandered through the vendor booths and saw the incredible local art and retail booths. I had to pull JD away from a few of them, especially the massage pillow corner.
There is definitely something for everyone at the Western Idaho Fair, plus, it's a childhood memory that we all know and love. Walking through the fair brought back so many amazing memories for me as a kid growing up on the east coast. I am so glad we went and experienced the fair this year!
You can still get your tickets, HERE!