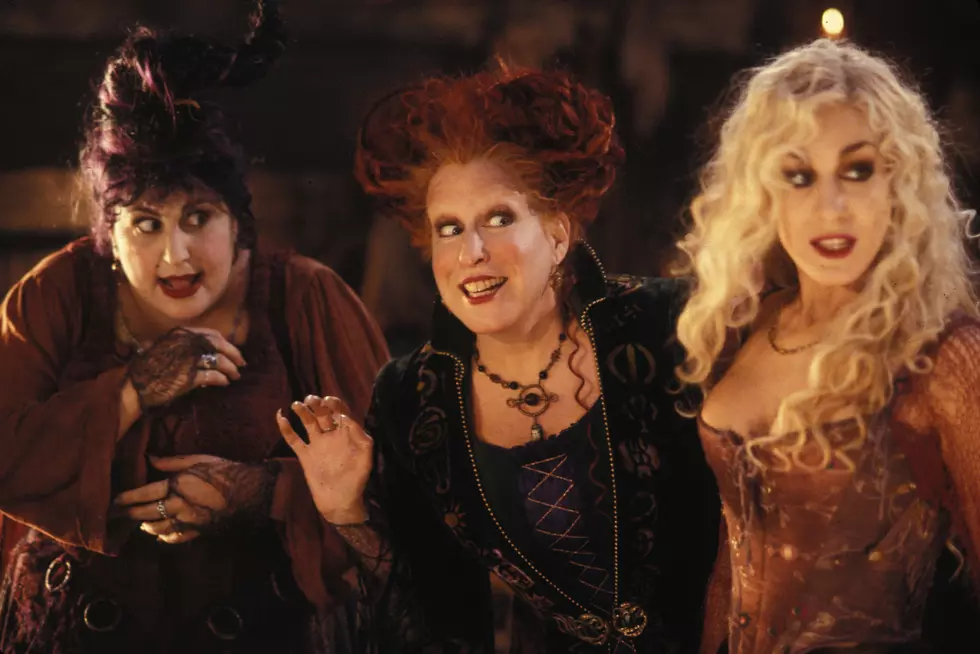 Hocus Pocus Should Have Been Filmed On Harrison BLVD
Buena Vista
Yes, you heard that right. Hocus Pocus is the biggest movie behind Tenet right now and sure, part of that is because of the pandemic, but also, for the millennial generation, Hocus Pocus is a must-see Halloween classic.
Now, the movie was filmed on sound stages in Los Angeles and also on location in Salem, MA but the vibe would have been much cooler had they used Harrison BLVD and the area surrounding it. The houses are right on the mark, the Halloween decorations are some of the best in the nation and duh, it's in Idaho. I'm just saying Harrison BLVD in October feels more like Hocus Pocus than Hocus Pocus does.
There have been rumors of a reboot or a sequel for years with the original cast coming back and I'm totally on board for that. Bette Midler singing, Sarah Jessica Parker, Kathy Najimy and the rest of the crew would be awesome to have in HIGH DEF!
For me personally, this is a movie that came out when I was like 7 so I was in their target audience range at the time so I get ridiculously passionate about it. What are your favorite Halloween movies from the past? I feel like the 90's was the best era for these spoOky films. How about you?
Enter your number to get our free mobile app
CHECK IT OUT: The Best Movie Character Names of the 1980s