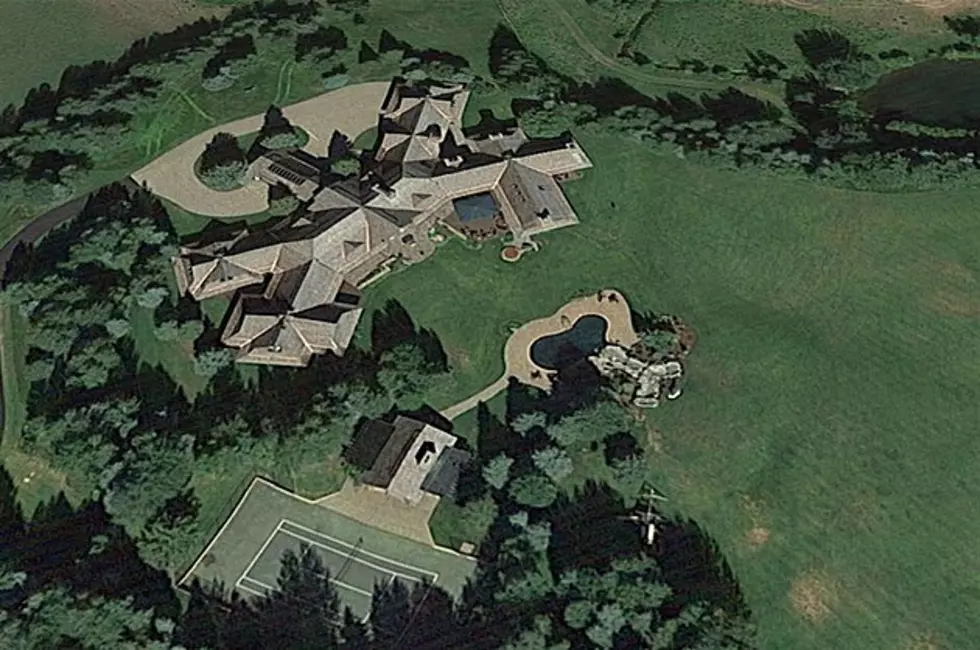 Celebs LOVE Idaho So Much It's Nicknamed "New North Hollywood"
Arnold Schwarzenegger Idaho Home, Google Earth, Love Property
While the Idaho move in rate is slowing a bit more now than the crazy Idaho rush that took place over the last few years. Blue- and White-collar workers are not the only ones that find Idaho appealing. Celebrities are also making their way to the gem state.  In recent years Idaho has been nicknamed the "New North Hollywood."
There are constantly reports of celebrities' spending time in Idaho and now many are looking to make it a more permanent home. According to Deseret News, Lori Loughlin and her husband, Mossimo Giannulli, want to move to Idaho to escape the pressures of Hollywood. They both love the outdoors and have been to visit.
According to TMZ, celebrities like Kim Kardashian, Henry "The Fonz" Winkler and Harry Styles all spend time in the gem state to get a break from Hollywood. According to The Mike Brown Group, Tom Hanks and Rita Wilson have a home in Ketchum. Bruce Willis and Demi Moore used to live in Hailey, and their children went to school in Idaho.
Arnold Schwarzenegger has had a huge but well-hidden home in Idaho for decades. Check out more about that here.
Actor Aaron Paul is from Idaho and still resides in Idaho with his family. NFL players Matt Paradis and A.J. Feeley call the Gem State home. And world and Olympic champion skier Picabo Street is from Triumph. Sun Valley has vacation homes for Arnold Schwarzenegger and Clint Eastwood. Other regular visitors to the area is Justin Timberlake, Ashton Kutcher, Jamie Lee Curtis, and Richard Dreyfuss.
Matt Damon is a big fan of Boise and over the years has visited and been seen by locals many, many times including when he hosed a movie premier at the Village Cinema in Meridian for the Jason Bourne franchise. Pierce Brosnan and Christopher Walken have both filmed movies in Idaho in the 80s but still come visit the gem state.
Scroll to see what celebrities you are most likely to run into in Idaho...
10 Celebrities You're Most Likely to Encounter in Idaho
10 More Celebrities You're Most Likely to Run Into in Idaho
A handful of these stars have family with ties to Idaho, while others visit to enjoy all the opportunities Idaho's great outdoors provide!
10 Celebrities Who Aren't From Idaho But Seem Like They Could Be
Many celebrities were born in raised in Idaho. Even more call it home now. These celebrities aren't them. This is a list of 10 celebs who aren't from Idaho but seem like they could be.
Celebrities Idahoans Say They Want to Have Lunch With!
Idaho Cities Renamed Based on Their Most-Searched Celebrity