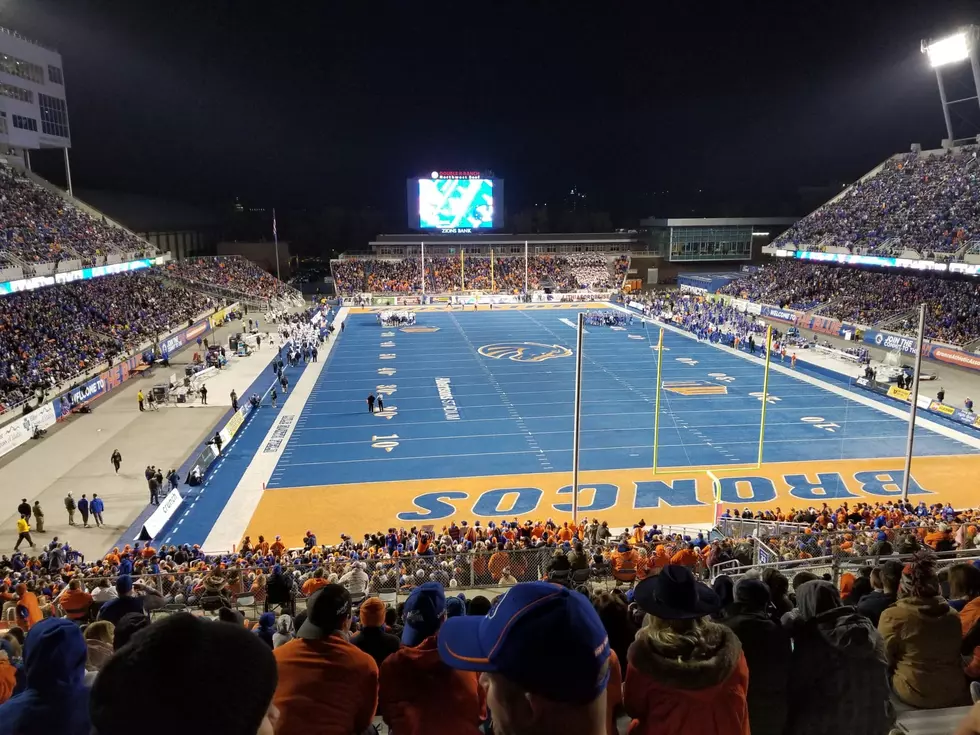 BSU Major Announcement: "We're Back!"
Photo courtesy of Billy Jenkins
Toss the cardboard cutouts and get your gear washed (or not, if you're superstitious), we're going to a game on the blue, friends! Boise State is stoked to announce that Albertson's Stadium will be back open to FULL CAPACITY this fall... Here's the announcement, along with a special ticket deal!
"Boise State will have full capacity in Albertsons Stadium for the 2021 season", a quote by Athletic Director Jeremiah Dickey, according to Broncosports.com. It's been a long 14 months or so since the pandemic began and by the time the fall comes around, it'll be a few months shy of TWO FULL YEARS since fans got to pack the stands at Albertson's Stadium for a Bronco game.
Additionally, according to broncosports.com and the Broncos press release, "Those that purchase tickets over the next 24 hours will be invited to an exclusive ticket distribution event in advance of the season."
They also added that "Boise State Athletics will host a movie night on The Blue later this summer, which will coincide with the department's annual Select-Your-Seat event, which showcases available seating in Albertsons Stadium. Details regarding the event will be announced in the coming weeks." This is incredible news for Boise State fans and I'd be willing to bet the first game back on The Blue will be a crazy one, and I'm sure the players will appreciate the excitement from the crowd. And from the looks of it, BSU was pretty excited to make this announcement!
Click here for the 2021 game schedule if you want to start eyeing which games you'd like to attend!