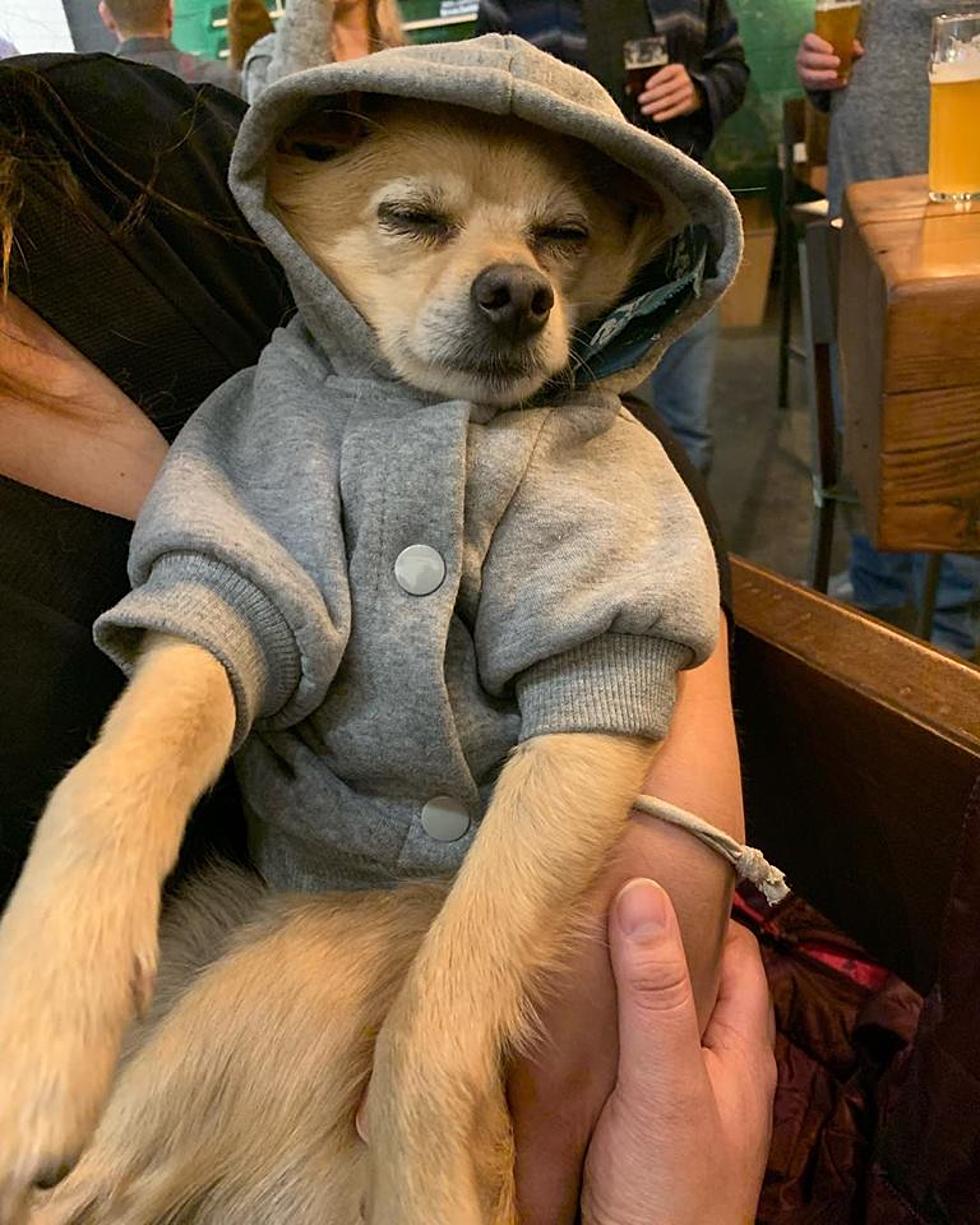 Best Thing About Boise Breweries, Many Are Dog Friendly
Charene Herrera TSM
There are a lot of breweries in the country that allow dogs. It's always nice too cause they all get to socialize while their humans are socializing.
This picture says it all this little dog had a sweater on and just wanted to be held like a baby and even looks like one as he was dozing off. Now not all breweries allow dogs and especially some just can't who serve food depending.
It seems to calm people down, and for those that are going on first dates at a brewery that allows dogs, it can help break the ice. How can seeing this not break the ice?
In all honesty, it does seem to be growing popularity. Dogs and kids at breweries...