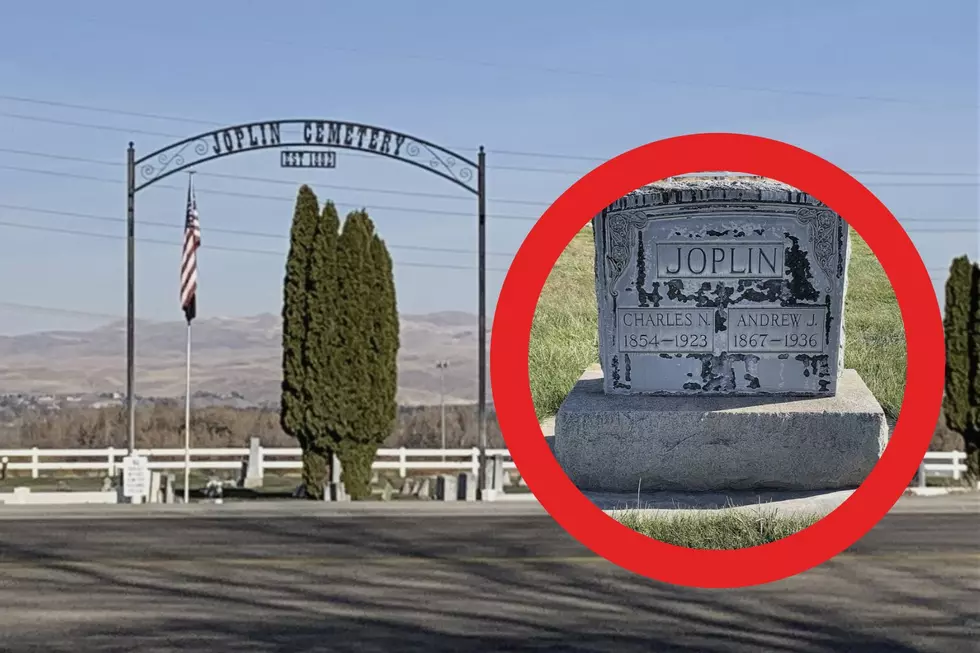 You Probably Drive By Idaho's Most Interesting Cemetery All The Time [pics]
Photo Credit: Ryan & Olivia Valenzuela // Canva
Traffic & Tombstones 
How many times have you driven through the intersection of Chinden and Cloverdale? Has Joplin Cemetery ever caught your eye at a red light, or maybe as you were passing by?
After years of admiring this cemetery from afar, our team decided to pay their respects to the pioneer families who established the Treasure Valley we all know and love today.
A walk through Joplin Cemetery is like a journey through the ages. Some of the graves date back as far as the mid-1800s, while others are as recent as November of 2022.
The gallery below focuses mainly on the cemetery's oldest graves. Many belong to children and some plots belong to entire families with well-known Idaho names like Joplin, Driggs, Caldwell, and more.
The Joplin Family
Many have heard of Driggs, Idaho and Caldwell, Idaho, but what of the Joplin family? Before Idaho was a state, the Joplin family was here making a proud name for themselves. Isham Joplin was a farmer who founded the famous Idaho cemetery in 1882.
Joplin's Curious Contract
According to a KTVB7 interview with Ann Grant, the current groundskeeper, Joplin sold the cemetery in 1895 under unique and quite specific conditions.
"It's in the books, it's in the deed," she said. "No lot shall ever be over $5.00." This is why, Grant says, the cemetery eventually had to stop selling plots. According to Grant's estimate, there are more than 1,000 known/unknown Idahoans buried in the tiny cemetery.
Joplin also banned the installation of an irrigation system on the grounds. Grant explained that after a lifetime of dealing with Boise River water, Joplin wanted nothing to do with it in the afterlife. What a strange request!
Where There's a Will, There's Water
Decades later, however, clever, well-meaning locals found a way around Joplin's quirky irrigation ban by declaring it rainwater! Today, Joplin Cemetery remains one of the Gem State's most significant burial grounds and tributes to Idaho's original pioneers.
For KTVB7's complete interview with Ann Grant, click here.
Scroll on for a gallery featuring Joplin Cemetery's oldest, most spectacular gravestones from eras gone by!
Joplin Cemetery: Idaho's Most Unique Burial Grounds
Joplin's Cemetery - Est. 1882 - Eagle, Idaho
"To the memory of the pioneer families who came to this valley in 1880. This sacred place is reserved and perpetuated as they found it. Dry and desolate, many were the hardships and privations endured. Dedicated to the spirit of the old timers and pioneers."
Scroll on for a unique tour of Idaho's most interesting cemetery!
Dead-Honesty: 1-Star Yelp Reviews of Valley Funeral Homes
Creepy Idaho Murder Cases That Need A Netflix Documentary
What if Netflix ventured into Idaho to create the next trendy crime doc? Here are a few cases they could explore...
19 Surprising Things You Can Be Legally Buried With In Idaho & 1 Thing You Can't