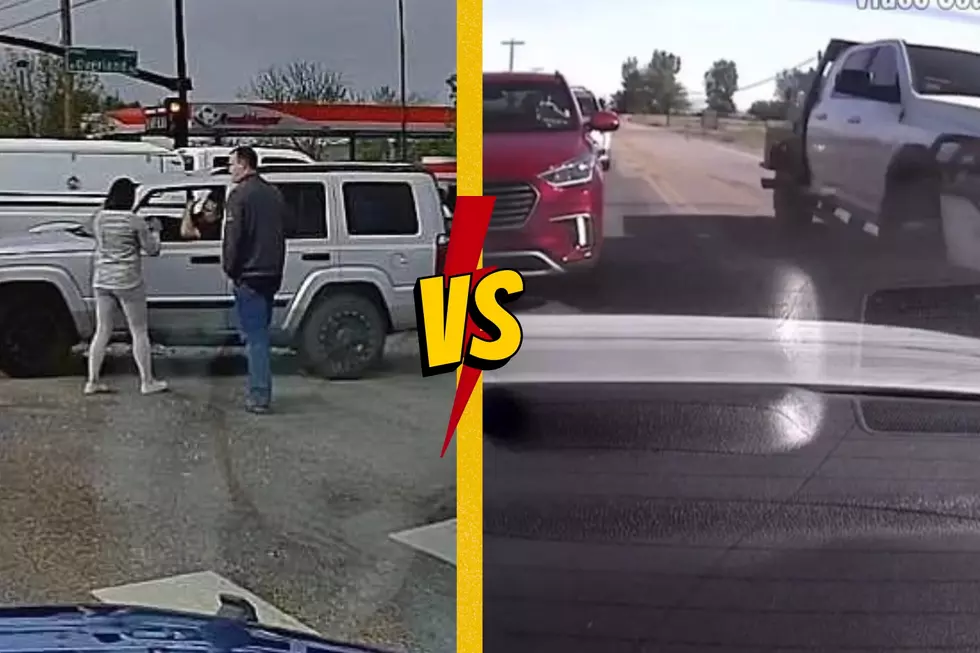 YOU PICK: Which Video Best Describes The State of Boise Drivers?
Photos by Karin A./Catherine C. via YouTube
We're nearing the end of 2022 and one of the hot-button topics of the year has to be the state of Boise drivers. It's no secret that drivers in the Treasure Valley are absolutely wild. The thing is - there are two incidents that took place on Boise roads that stand out among the rest.
Which video best depicts the state of Boise drivers?
There are two traffic incidents in Boise that come to mind when I think of the state of Boise drivers and no, I'm not trying to make fun of the situation. It's actually downright frightening that these types of incidents are occurring in the first place. That being said, I can't decide which traffic incident is worse. Let's look at the candidates...
Nominee #1:
This is a great time to remind ourselves to obey the law! You never know who is watching!
We saw the set-up, and we know the guy gets busted... but everything is better in real time, right? Let's take a look:
That may be the most satisfying and comical situation of the two but it's definitely not as scary as nominee #2. This video is a prime example of why keeping your eyes on the road is important. This nominee is very lucky that the situation wasn't more serious or harmful to anyone's well-being:
Nominee #2: "Look, Ma! No attention!"
This is practically a trainwreck in slow motion as you can actually see how this gets progressively worse.
We can obviously see that there is an accident in progress and there are two people trying to figure the situation out. That's when we get someone who unexpectedly joins the accident:
You can actually see when the owner of the work truck realizes there is nothing he can do despite that cone that's set up behind his truck. And that's when this happens:
Which of the nominees is your pick for the most accurate depiction of Boise drivers? Is it Nominee #1 "Instant Karma Guy" or is it Nominee #2: "Look, Ma! No Attention!"?
Let me know your thoughts here!
Boise Traffic Incident Captured on Video Goes Viral
On Friday, May 20th, a video was posted online from a busy Boise street. The video showed a totally insane incident which involved one woman stopping down traffic and straight up screaming at vehicles that she forcibly stopped.
We don't know the contest of this video--only that one individual captured it on film.
Check out this incident and see the full video for yourself, below:
10 Bad Driving Habits That Could Get You in Trouble With the Police in Idaho
Where You Should Avoid Driving in Idaho
Here is where you should avoid driving in hazardous road conditions due to weather in Idaho.