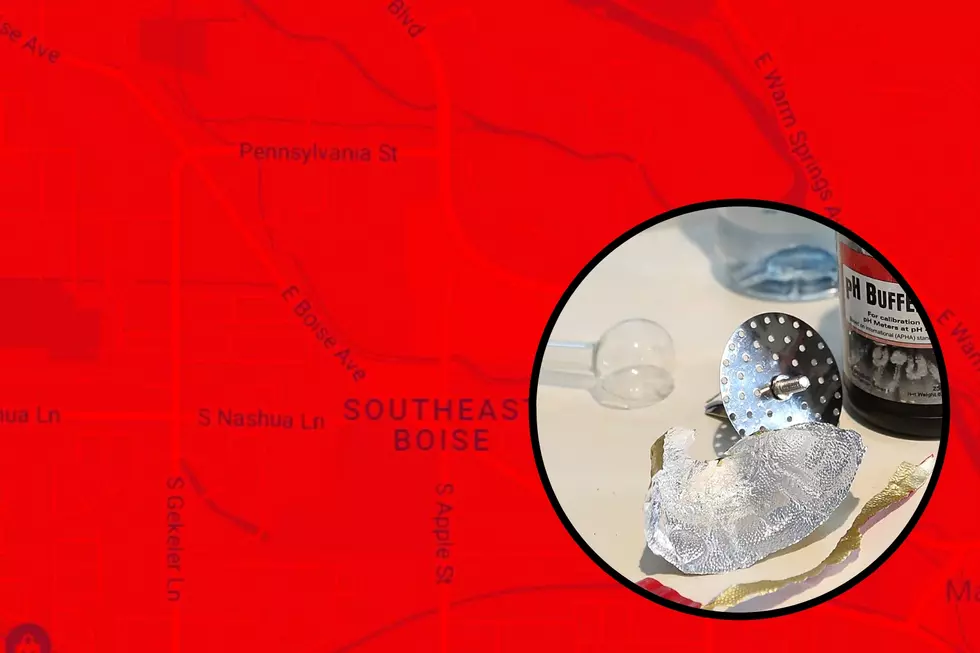 Which Idaho Residents Are Cooking Meth? This Map Will Show You
Fiona Goodall/Getty Images/Google Maps
As the old saying goes: "Knowledge is power." A lot of people will be looking to make a change in 2023 and for some people, that means trying to find a place to live. Those same people looking for a change in 2023 will likely want to do their research too, as where you raise a family is extremely important.
Have you ever woken up and said, "Man, I wish my neighbors cooked crystal meth?"
Yeah, me neither. I'm not saying there aren't people out there who do wish they lived next door to a meth lab, in which case, you can contact Crystal Meth Anonymous (CMA) at 1-855-638-4373. You can even see if they have any meetings near you.
But, if you're like me and don't want to live next to a meth lab, you may want to consider doing your research beforehand and I found the perfect tool for you to do just that.
How to see if your neighbors are cooking meth...
Why does it matter? According to DrugAbuseStatistics.org, 7.67% of teenagers in Idaho are using drugs. While that may not seem like much, it could always be better and if you know how many meth labs are around you, it makes it a little bit easier to know what to look for. The National Drug Intelligence Center lists a few things to look for if you're suspicious of a house being a meth lab:
Unusual odors
Excessive trash and red-stained cloths
Foil over windows
Visitors at weird times
You never see your neighbors
Thanks to a tool from Rehabs.com, you can plug in your address to see how many "clandestine laboratories" are in your radius. Simply click that link, scroll down to where you see a spot you can "autofill", input your info, and marvel at the results.
Speaking of Meth Labs... Here Are 12 Homes With A Sketchy History
The State of Idaho doesn't require home sellers to disclose a home's history. According to the database at
housecreep.com
, these twelve Idaho houses were involved in some sort of crime. Do you live near or in one of them?
And Why Would Someone Want This Secret Room Inside Of This $1.3M Home?
📙 Mystery novel fans are enchanted by the mystery within this Garden City beauty!
💎 Listed at $1.3M, this Treasure Valley gem on the river has a secret room.
🕵🏽‍♂️ Use your expert sleuthing skills to find its concealed living space!
We'll reveal the secret location at the end of the gallery!
You Won't Believe What is Hiding in the Master Closet of This Extraordinary $5.5 Million Boise Home
No doubt this home is an absolute stunner. The master closet shocked me the most though. Check out the extraordinary home and see what is hiding in the master closet.