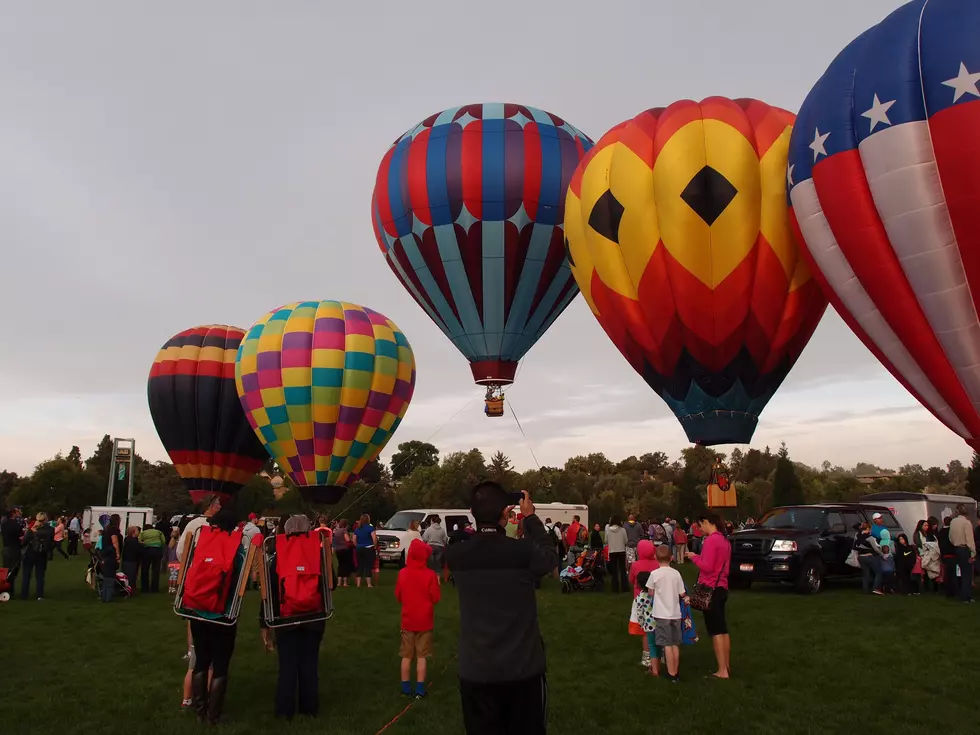 Win a Hot Air Balloon Ride and Breakfast With Billy
Townsquare Media Boise
Soar the Treasure Valley skies on a ride in a hot air balloon with Billy from Billy and Charene and get breakfast too!
The Spirit of Boise Balloon Classic is coming up and you have a chance to take flight in a hot air balloon with Billy and have some delicious food from Kiwi Shake and Bake. Is this something on your bucket list, maybe you have done ti before and loved it or maybe this is just something you want to try, well here is how it will work:
Listen to Billy and Charene weekday mornings they will be grabbing finalist  throughout the morning show.
Download the Mix 106 APP as we will send alerts out on when to call and do some finalist just through the app.
Remember the phone number 208-376-5106
Just for Being a finalist you will be set up with Roaring Springs passes.
Here are the set times for finalist but remember there will be more random chances to be a finalist for a hot air balloon ride and breakfast.
Monday August 12th: 8:45 AM , Tuesday the 13th: 6:45 AM, Wednesday the 14th 7:35 AM, Thursday the 15th: 8:25 AM ( right after Match One) Friday the 16th: 8:50. 
Download that app to increase your chances! Thanks to Kiwi Shake and Bake, and get ready for the Spirit of Boise Balloon Classic.