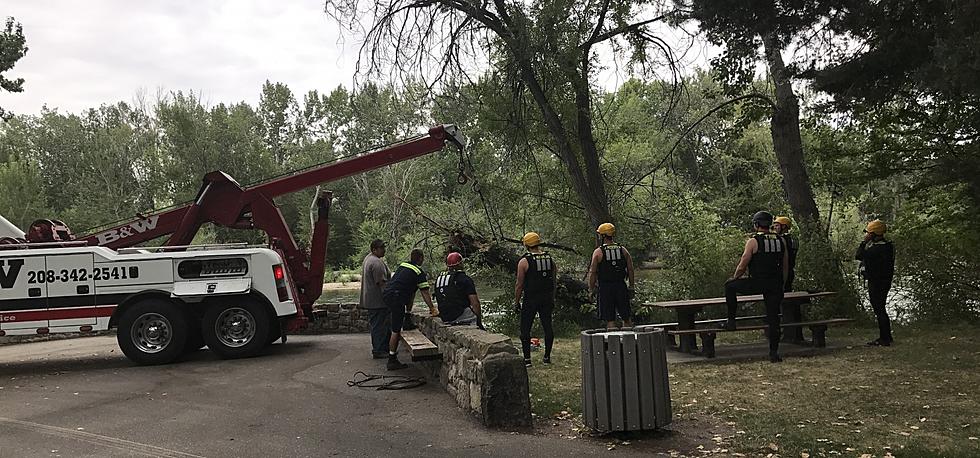 Trees Being Cut Down in Boise's Historic East End
Credit: Carly Cash/TSM Boise
As St. Luke's looks to expand downtown, trees are being cut down and homes are being moved in Boise's historic East End.
As new moves in, old often moves out and apparently some trees have been cut down that have been around for more than a century.
According to Idahonews.com St. Luke's has sold several homes they owned that had been deemed worthy of preservation.
Before you completely panic, the homes are allegedly being moved to other locations, restored, and resold by a company called Reclaimed Structures.
The tree cutting was part of moving a home off of McKinley Street. Some neighbors in the area have complained that they were given no notification of the major house moving project or that the trees were being cut down. Others say the historic nature of the neighborhood is being ruined.
The city forester is aware of the situation and that there seems to be a lack of communication that they are working on.
So what are your thoughts? Are you o.k. with these trees being cut down in the City of Trees? I for one do not want to see any of our beautiful tree-lined streets altered or destroyed. I know things change, businesses expand, and often time the need makes it necessary, but I hope the tree cutting will be kept to an absolute minimum and I do like the effort that is being put in to remove, relocate, and restore these old homes.