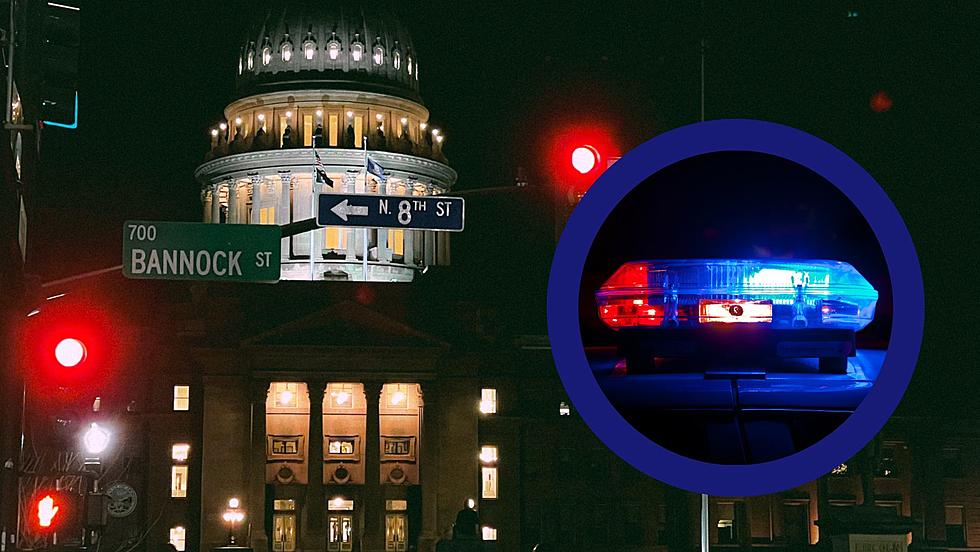 BOISE, Idaho. When it comes to disclosing the possession of a firearm during a traffic stop or an exchange with law enforcement, Tom Grieve, a highly-awarded criminal defense prosecutor, acknowledges two opposing views:
notify authorities immediately & present the required permit (if necessary)
withhold the sensitive information unless otherwise asked
"One isn't necessarily better than the other," according to Grieves. The criminal defense prosecutor further contends private citizens should do what makes them comfortable, but there could be a catch involved.
Today, there are currently 12 states in addition to Washington, D.C. that enforce what's known as a Duty to Inform. DTI is a legal mandate requiring citizens to "disclose the presence of [their] firearm upon making contact with enforcement."
And according to one Twin Falls Deputy Sheriff, perception is king when a citizen is pulled over or makes contact with a law enforcement officer.
You have to appreciate that when a law enforcement officer approaches a vehicle, they generally have no inclination with regards to what they may encounter. [...] Every traffic stop has the potential to be deadly, and every officer has been through hours of training reminding them of just how serious a situation this can be due to the unknown.

—Deputy Sheriff, Twin Falls
While DTI is only mandated in 12 states, the Twin Falls Deputy Sheriff strongly encourages Idahoans to immediately disclose the possession of their firearm when they're pulled over.
The graphic below features the 12 Duty to Inform states as well as those that differentiate according to permit. 
United States Concealed Carry Association 
If responsible firearm ownership is important to you, becoming a member of the United States Concealed Carry Association offers several valuable benefits:
it's a great way to maintain compliance;
members have access to self-defense & firearms training;
access to self-defense liability insurance;
and the support of the USCCA community.
To become a member of the USCCA, click here.
🐎 Horses Need Turn Signals: 7 of Idaho's Strangest Traffic Laws
If you're new to Idaho, welcome!
Before you buckle up and hit the road, make sure you're aware of the Gem State's strangest road rules! From school bus concerns to how to handle horses in traffic, scroll for a list of helpful things to know behind the wheel in Idaho.
16 of Montana's Wild & Crazy Laws 😍
✔️ FYI: 'Big Sky Country' is big on crazy!
🤠 Surprised? So were we. After all, who expects a state with famously conservative politics and traditional values to have such colorful, crazy-@$$ laws?
💗 PS, it bears repeating that Idaho loves Montana! The Gem State's neighbors to the southwest mirror our own penchant for
bizarre laws
and
quirky customs
!
OMG! Oregon Laws Are Awkward & Weird 😆
🦫 Hey, Beaver State fans! Scroll on for a gallery of LOL and oh-so-strange Oregon laws!
California Makes More Money From Legal Guns Than Idaho Does
A report from 24/7 Wall St. revealed that Idaho doesn't make as much money from guns as people think... how does it match up to surrounding states?