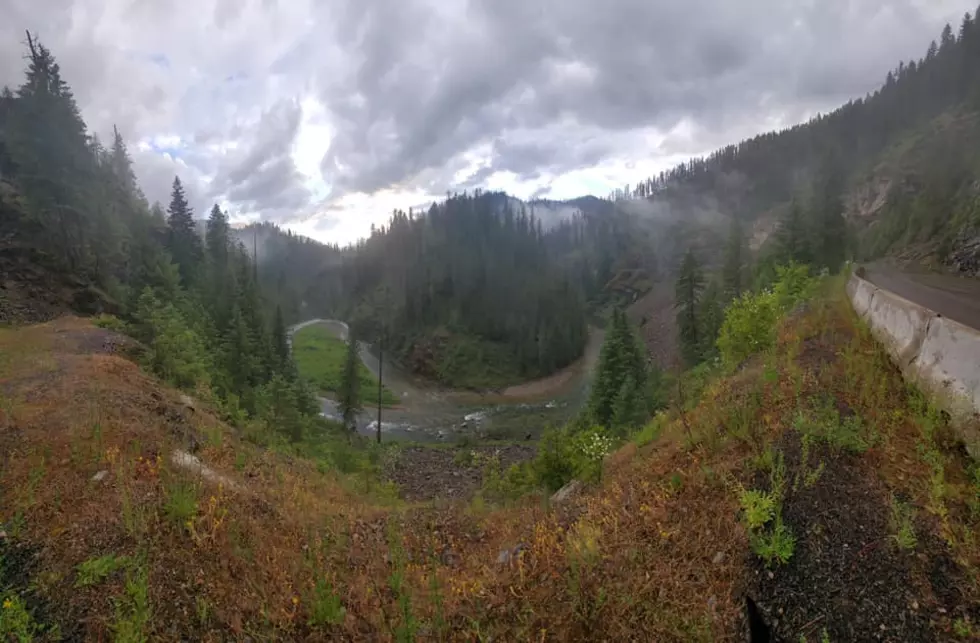 One of the Most Epic Views in Idaho [PHOTOS]
CH TSM
This is one of the best views in the state in my opinion, Idaho has a lot of great views but check this out and hopefully you are enjoying some of these great views this summer.
This is northern Idaho, about 50 minutes from Wallace, Idaho. Again we have some pretty epic views, 7 Devils, White Clouds area, the Frank Church so this is just ONE of the best in the state as there are many. I was on a trip for the 4th of July when I ventured to this awesome river near Wallace. To fly fish for 3 days. Now I endured an injury and crazy weather but it was all worth it.
You can see in one of the photos that it did get fairly cloudy. Storms were rolling in and out quick but with some force. I am trying to go back here quick around my birthday coming up.
Where is your favorite view in the state?