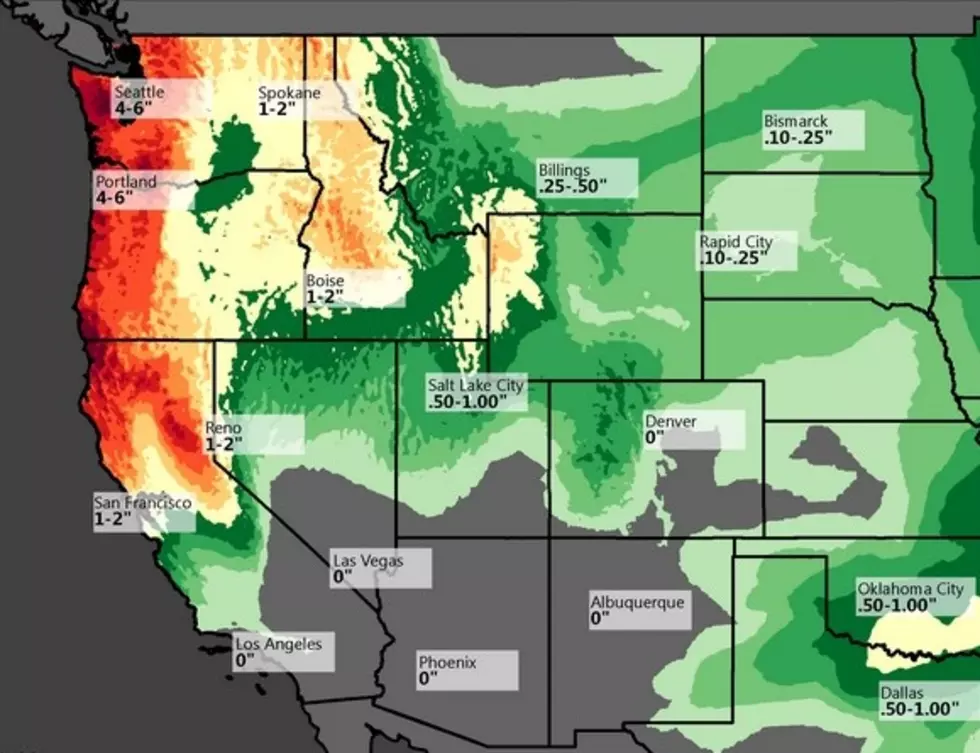 North West About to Get Hammered by Wind Rain and Snow
NOAA
Experts are saying this might be the largest storm to hit the Northwest in over 50 years. Crazy amounts of precipitation in the form of snow and rain are forecast for the mountain areas of Washington Oregon and Northern California...when I say crazy, I'm talking 16 to 17 inches of rain and 2 to 3 feet of snow. We won't see that much rain here in the Treasure Valley, but that is the same storm system that's headed our way
The NOAA (National Oceanic and Atmospheric Administration) is forecasting the West Coast to get buried in rain, snow, and wind this week.  The storm is forecast to begin on today and exit on Monday or Tuesday.
NOAA has issued a Hazardous Weather Outlook for Oregon, Washington and a Special Weather Statement for Northern California outlining the copious amount of precipitation and hurricane force winds headed toward the area.
Two to three feet of snow are forecast above seven to eight thousand feet with this storm.
What's that mean for our area....the good news is that there are a couple mountain ranges this storm has to travel over before it gets to the Treasure Valley, which, thank goodness will take some of the precipitation and winds away before it hits Boise, but expect rain, wind an cooler temperatures through at least next Tuesday.
For those headed to the BSU game on Saturday night with Colorado State....dress accordingly and if you are driving to the Seattle or Portland area this weekend, be careful.