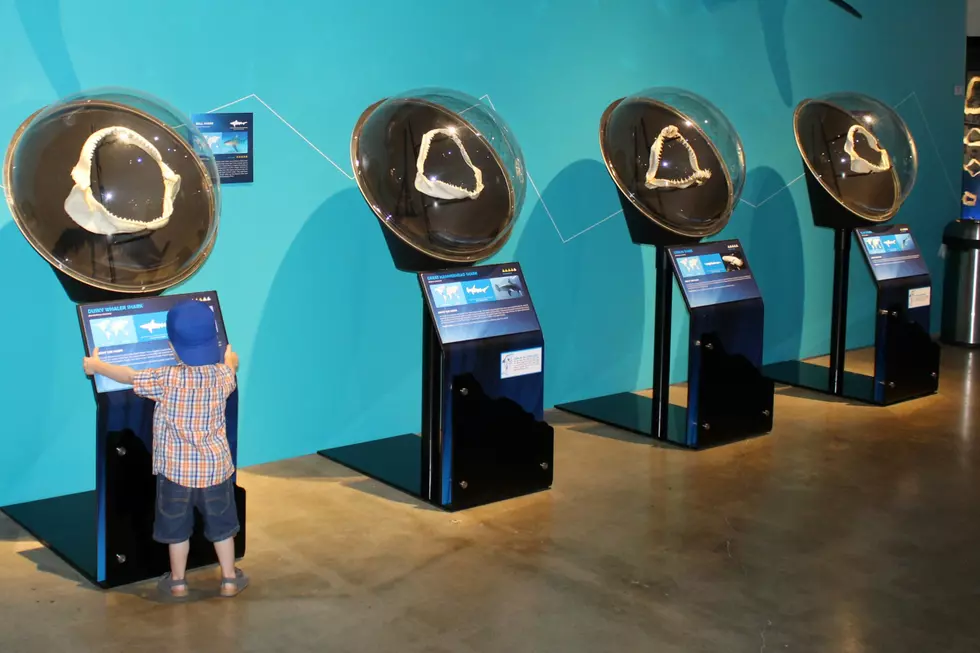 Nicole's Family Visits the Planet Shark Experience at Discover Center
Nicole Hanks
While it does sound bizarre to bring sharks to the middle of the desert, it's one of the coolest things I have seen in awhile! JD and I took our two year old son, Cooper, to check out the Planet Shark: Predator or Prey exhibition at the Discovery Center of Idaho. The exhibit has been in town for just about a month and goes through September.
Growing up on the East Coast and playing in the ocean was something we did as a family on a weekly basis. (Sometimes DAILY in the summer!) Although, I've never wanted to come face to face with a real life shark, I am extremely fascinated by them!
The exhibit displays shark replicas, thousands of shark teeth and other fossils, and even science demonstrations for a fun, intimate, hands-on feel. Planet Shark describes the history of the animals and their important roles in oceanic ecosystems.
Cooper had a blast seeing the BIG teeth and waving to the sharks on the wall. He may have even tried to climb inside one of the shark cages on display. (Photo evidence below)
You can sign your kids up for the week-long summer camps surrounding the exhibition and adults can enjoy the 21-and-over event, Sharks After Dark, Friday, July 21. If you've never been to one of the adult only events at DCI, definitely check this one out. They are so much fun and a unique experience! Get your tickets, HERE!
Membership information for the Discovery Center of Idaho can be found HERE. Trust me, it's worth it! They do so many amazing "members only" events, including adult nights and after hours events.
I can't wait to see what they bring to Boise next!