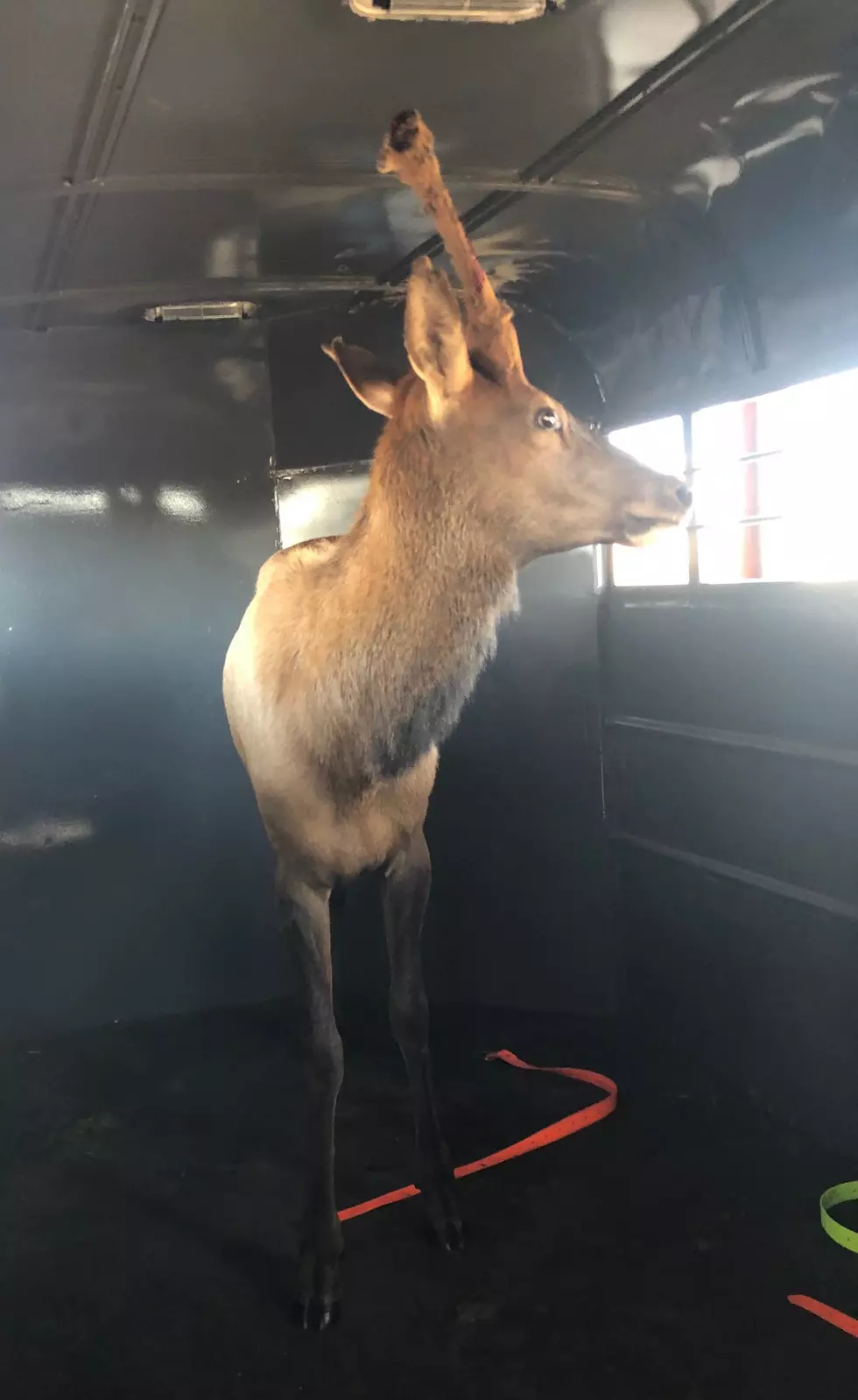 Illegally Domesticated Idaho Bull Elk Returns to Captivity
https://idfg.idaho.gov/blog/2019/09/sweet-idaho-bull-elk-returns-captivity
This is why it's important not to touch baby wildlife and try to domesticate it. A bull elk in Idaho was illegally removed from the wild as a baby in the spring of 2018 and then raised in captivity by a resident of Sweet, Idaho.
I heard about this story and was instantly shocked. Yes babies are cute and baby wildlife can be so adorable you want to squeeze them but you shouldn't and can't. What happens is you can affect the rest of their life and ability to survive. Idaho Fish and Game got word of a family that had been raising a bull elk and it had been camping on people's porches, going up to kids scaring them and of course not afraid of humans one bit.
So Idaho Fish and Game captured the baby bull elk and placed it near Lowman, Idaho in an area there are some other bull elk hoping it would adapt back in the wild. Well unfortunately that is not the case as he isn't afraid of humans and wasn't interested in it's own kind. So now this bull elk has to live out the rest of it's days in captivity. I know when they initially moved the elk to Lowman they had reached out to places to see if they could take him but no one was interested, after giving him a second chance at freedom they are on the search still for his forever home at an accredited facility. They have affectionately named him "Elliot".