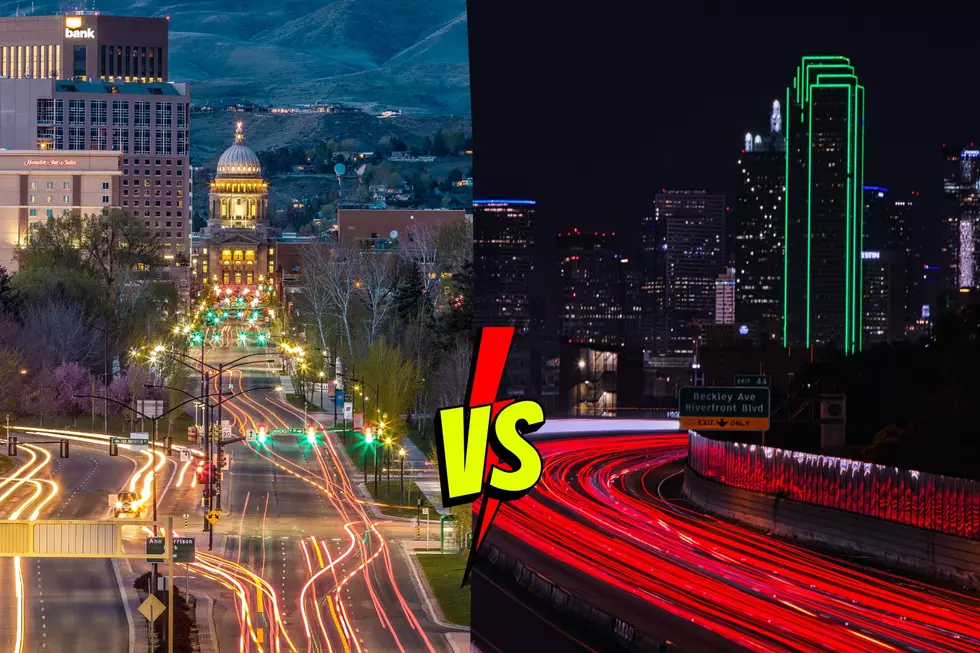 Why Idaho Is Better Than Texas For Some Reason
Photo by Braden Egli/Alden Skeie on Unsplash
As someone who grew up in the Lone Star state before moving to Idaho, let me tell you why Idaho is better than Texas. Allow me to be candid with you as I say "for some reason" because I have absolutely no clue as to what is compelling me to write this. Honestly.
I was simply driving along 84 when I just blurted out loud: "Man. Idaho is better than Texas."
Idaho > Texas? But Why?
That compelled me to really think about what I was saying and got me wondering if this statement is actually true or not. When people think of Texas, they typically think of cowboys, deserts, and tumbleweeds blowing across dirt roads. On the other side of the coin, before moving here to Idaho from Texas, I pictured fields of crops with humongous mountains in the background. Is there really that much of a difference?
Once you drive beyond Boise, you really get a country vibe that looks like something that would have been a Microsoft Windows wallpaper back in '99. That Bill Gates sure had one hell of a photographer, am I right?
It's Time to Give California a Break
It's no secret that a good chunk of Idahoans have strong feelings toward California and the people who move to the Treasure Valley from there. But, what about the people who move from other states such as Texas? Does Texas now get a pass?
There are a variety of things that I sure do miss about Texas as I spent 30+ years in the state. But, when I think about the things I enjoy about Idaho, I start thinking to myself: "Damn, we got it good here."
And no, I'm not here to change the political landscape, I like Idaho the way it is. Otherwise, I wouldn't be here. It's just that simple.
So, without further ado, let's match up Idaho and Texas against one another in various categories and see who comes out on top. Disagree with the result? Let me know about it here!
Why Idaho Is Better Than Texas For Some Reason
How does Texas match up to Idaho? Is it true that Idaho is actually better than Texas?
5 Reasons Why Boise Needs A Whataburger Right Now
We're nearing the end of 2022 and we still don't have a Whataburger in the Treasure Valley... here are five reasons why we're missing out.
Here is Proof That Idaho Wants To Be Like California
If you think Idaho wants nothing to do with California, Idahoans share their reasons that prove you wrong.