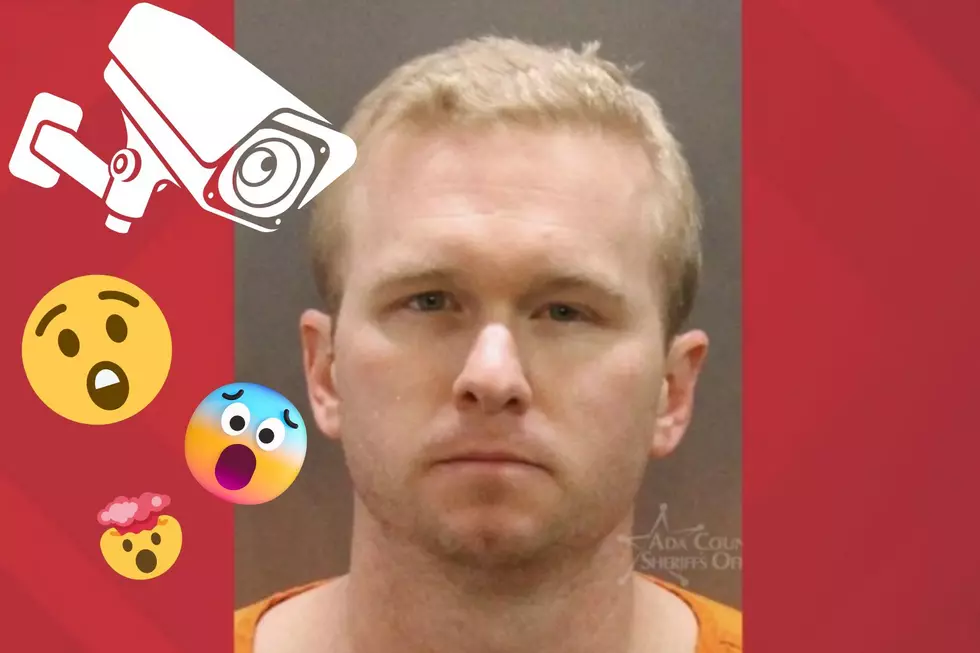 Update On Boise Chiropractor Accused of Being a 'Peeping Tom'
Photo Credit: Ada County Sheriff's Office // Canva
Hide and

Go Peek
Garden City Police arrested Justin Michael Anderson, 33, for an alleged 'Peeping Tom'  incident that occurred on Sep. 16, 2022.
According to CBS2 IdahoNews, a female patient had discovered a hidden "recording device" while undressing in the chiropractor's changing room.
Outraged and distraught, the patient left the chiropractor's office and immediately contacted authorities.
Garden City Police arrested the 33-year-old practitioner later that day on two counts of video voyeurism.
KTVB7 reports "the second count alleges that Anderson also committed video voyeurism on Feb. 11, 2022." A week later, Anderson was arraigned at 1:30 p.m. on Thursday, Sept. 22.
What is

Video Voyeurism?
The Idaho State Legislature defines and describes video voyeurism under Idaho state law by the following standard:
A person is guilty of video voyeurism when, with the intent of arousing, appealing to or gratifying the lust or passions or sexual desires of such person or another person, or for his own or another person's lascivious entertainment or satisfaction of prurient interest, or for the purpose of sexually degrading or abusing any other person, he uses, installs or permits the use or installation of an imaging device at a place where a person would have a reasonable expectation of privacy, without the knowledge or consent of the person using such place.

—Idaho State Legislature, 18-6605

 
Details and
Updates
Despite the nature of Anderson's alleged sex crimes, the chiropractor is not being held in Ada County jail. According to Ada County court records, Anderson posted a $350,000 surety bond following his first September court date.
In the update posted by KTVB7 on Dec. 13, the alleged 'Peeping Tom' had waived his right to a preliminary hearing, "and was bound over to Ada County District Court." Court records further indicate that an entry-of-plea hearing is scheduled on Jan. 3, 2023. Should Anderson plea 'not guilty', his case will go to trial.
Friendly Neighbor or Sexual Deviant? 26 Idaho Cities Ranked By Sex Offender Totals
8 Deaths & Murders That Devastated Idaho
Please join us in honoring the legacy of these beautiful Idahoans we lost too soon.
Idaho Has Crazy Neighbors: Weird Laws in California & Utah [gallery]
Scroll on for a gallery of laws in California & Utah that range from the entertaining to the ERMERGERD.
The Latest Updates on The Missing Children in Idaho
These children are missing and could be in the Idaho area according to
MissingKids.org
. Have you seen any of these children?
Is This Unsolved Idaho Crime More Horrific Than Jeffrey Dahmer?
In 1979, 12-year-old Christina Lee White went missing in Asotin, Washington, and hasn't been seen since. It was this disappearance that marked the beginning of what is known as the "Lewis Clark Valley murders" that plagued parts of Washington and Idaho from 1979 to 1982.
Do You Have What It Takes To Work Dispatch For Nampa Police?
With the Nampa Police Department seeking to fill a dispatch position, we looked into what it takes to serve as an Emergency Services Dispatcher.