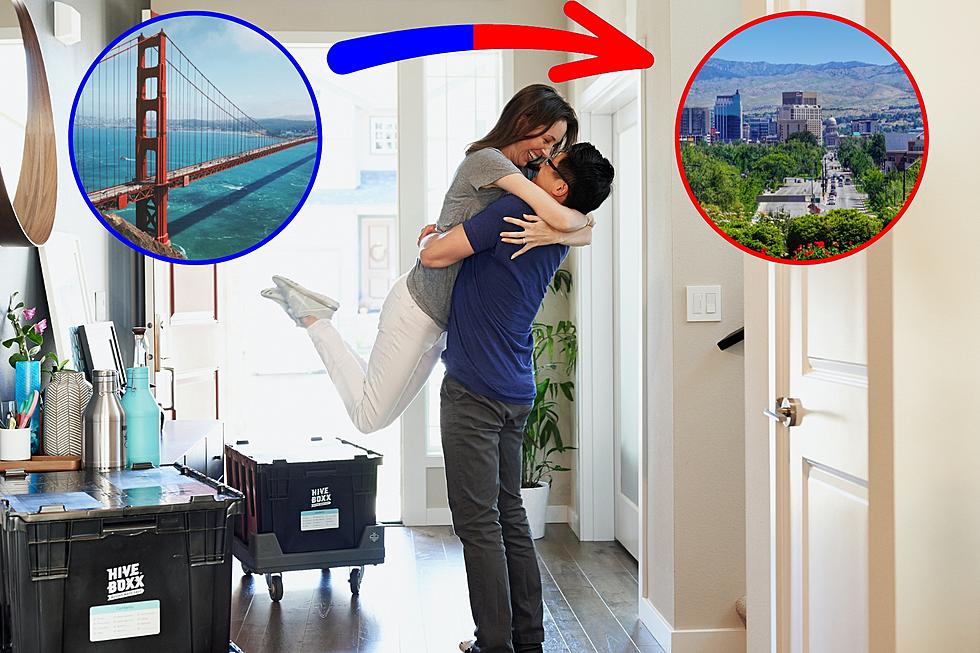 This Website Helps You Escape From California to Booming Boise Area
Photo by HiveBoxx/Click Sluice/Maarten van den Heuvel on Unsplash
We all know that Idaho is great and while some (especially longtime Idaho residents) might find what we're about to share with you a little annoying, we encourage you to look at this as a positive.
There is a site dedicated to helping you move from California to Idaho
We recently came across a website that literally guides you on how to move from California to Eagle, Idaho. Now, we know what some of you may be thinking: "How in the world is this positive?"
Well, we have one word for you: flattered.
We should all be flattered that there are people going out of their way to devote an entire website that guides people on their move to the Gem State. And to be fair, the site is for a realty group so it isn't that much different than hiring an actual realtor that lives in the Treasure Valley.
They'll even connect you with fellow "transplants"!
According to the website which is aptly named EscapeToEagle.com, the team behind the site are "4th generation, 46+ year Native Californians." When they moved to Idaho, they loved it so much that they decided to share that experience with those looking to make the move. They even help you connect with other soon-to-be Idaho residents according to their site:
By joining our group you will see posts of our relocation from California to Idaho.    It includes many of the local area activities, financial information, homes for sale as well as great resources and useful information about Boise Area Real Estate and the Greater Treasure Valley.  You will also have interaction with others looking to relocate as well as some that already have.
The private Facebook group is a nice way of uniting like-minded people as well, don't you think? Let us know your thoughts here.
11 Places To Suggest If Someone Tells You They're Moving to Idaho
So, someone just told you they're thinking about moving to Idaho. Here are ten alternatives you can suggest to keep them away.
25 Affordable Cities to Look into Before Moving to Boise
Top 10 Reasons Why People Are Moving to Idaho
These are the main reasons why everyone is flocking to Idaho.