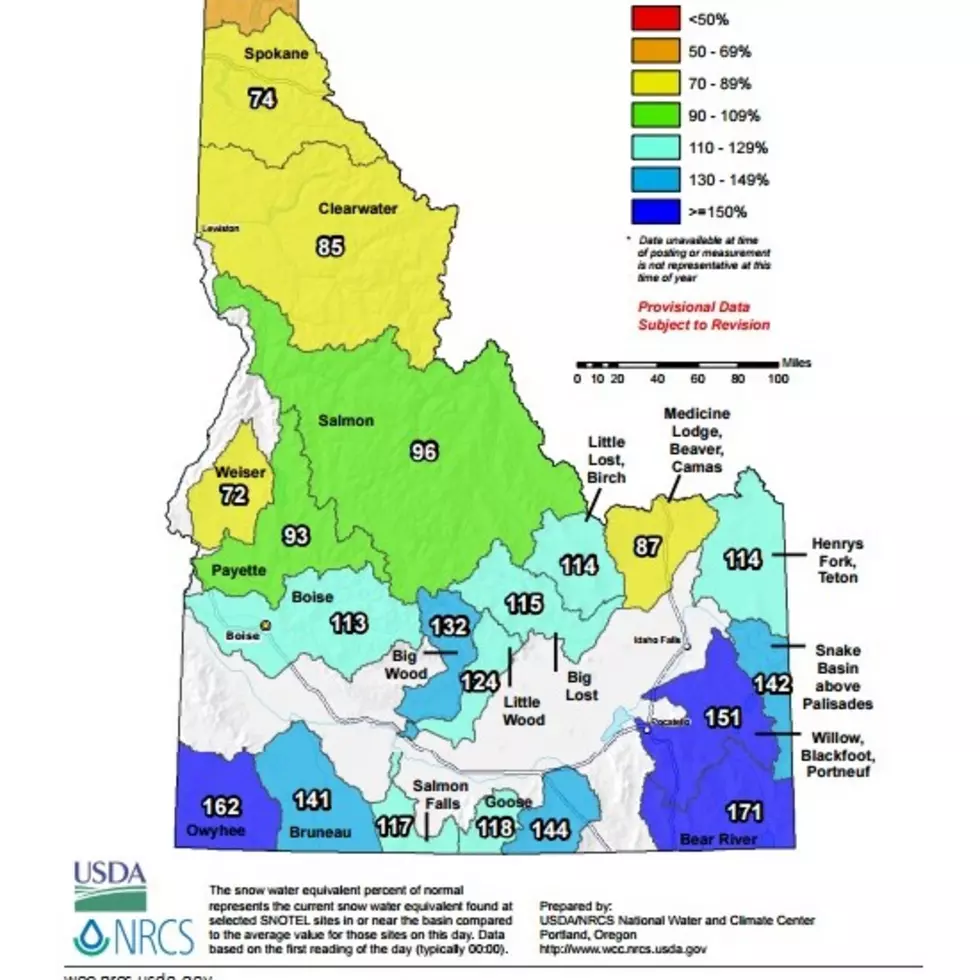 How Does This Years Idaho Snow Pack Compare to Past Years?
USDA
Idaho has suffered through drought and low water years for the past decade or more. How are we shaping up for water this year? This map from the USDA shows just how well all parts of Idaho are doing so far this winter.
The USDA released data that shows Idaho's current snow pack compared to normal. Let's say that so far it's looking pretty good for all of Idaho and pretty much the entire Northwest. (Thanks La Nina')
Numbers are up across Idaho and the way things are going, those percentages are only going to increase. Boise, as you can see is already over 100% above normal.
Keep in mind this update is from January, so with all the rain and snow we've received in the past few weeks, this report is only going to get better.  For instance, look at the Weiser area, which was below normal…I'm guessing that as hard as they got hammered in late January and early February, that by March, they will also be above normal.
And if you think Idaho is doing well, take a look at the Portland, Oregon are. They are currently sitting at almost 4000% above normal.