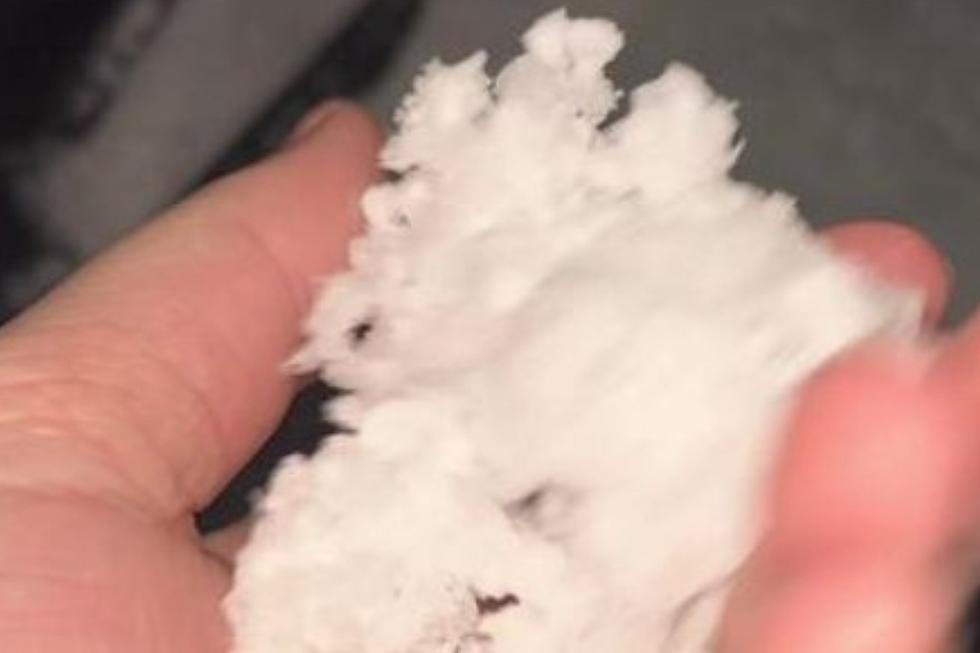 How Many People Are Aware Of Idaho's Ugliest Weather Term?
heather_williston22 via TikTok
If you've lived in Idaho long enough, you know that the weather is unpredictable on a regular basis. You could get all four seasons in a day, a week, etc. It's intense and in my short time in Idaho, there have been a handful of times when I was caught off guard by the Gem State's unusual weather.
One minute you're looking out the window at the sunshine and the next you're looking out at random snow falling from the sky... but wait. That's not snow we are seeing out there... it looks like it, but it's not... so, what is it?
They're not "Dippin' Dots" either
You may have seen the word "graupel" in the forecast lately and if you're not originally from Idaho like me, you may be scratching your head asking yourself what that is.
I arrived in Idaho by way of Texas back in 2021 and I can recall a few instances where it looked like "styrofoam" was falling from the skies of the Treasure Valley. It wasn't necessarily super cold on those occasions (even by my standards) and yet, this white stuff was coming down that I'm told could be compared to the popular candy Dippin' Dots.
Rather, it's graupel, and we see it more often than we realize. According to Merriam-Webster:
Graupel was first seen in an 1889 weather report and has been whirling around in the meteorology field ever since to describe "pellets of snow" or "soft hail".
There are even TikToks of people claiming you won't know what graupel is unless you live in Idaho.
Be on the lookout next time we're expecting some winter weather... there might be graupel in the forecast.
Is Second Winter in Idaho a Legit Thing? Locals Weigh In
What Idaho Roads Are The WORST In The Snow?
The Best Thing About Snow in Boise Is...
Fill in the blank! The best thing about snow in Boise is _______. Here are the top responses from the people of Boise!
5 Winter Laws, Rules and Etiquette That Everyone in Boise Needs to Know
When the temperatures drop and snow starts to fall, these are things that everyone living in Boise should know.