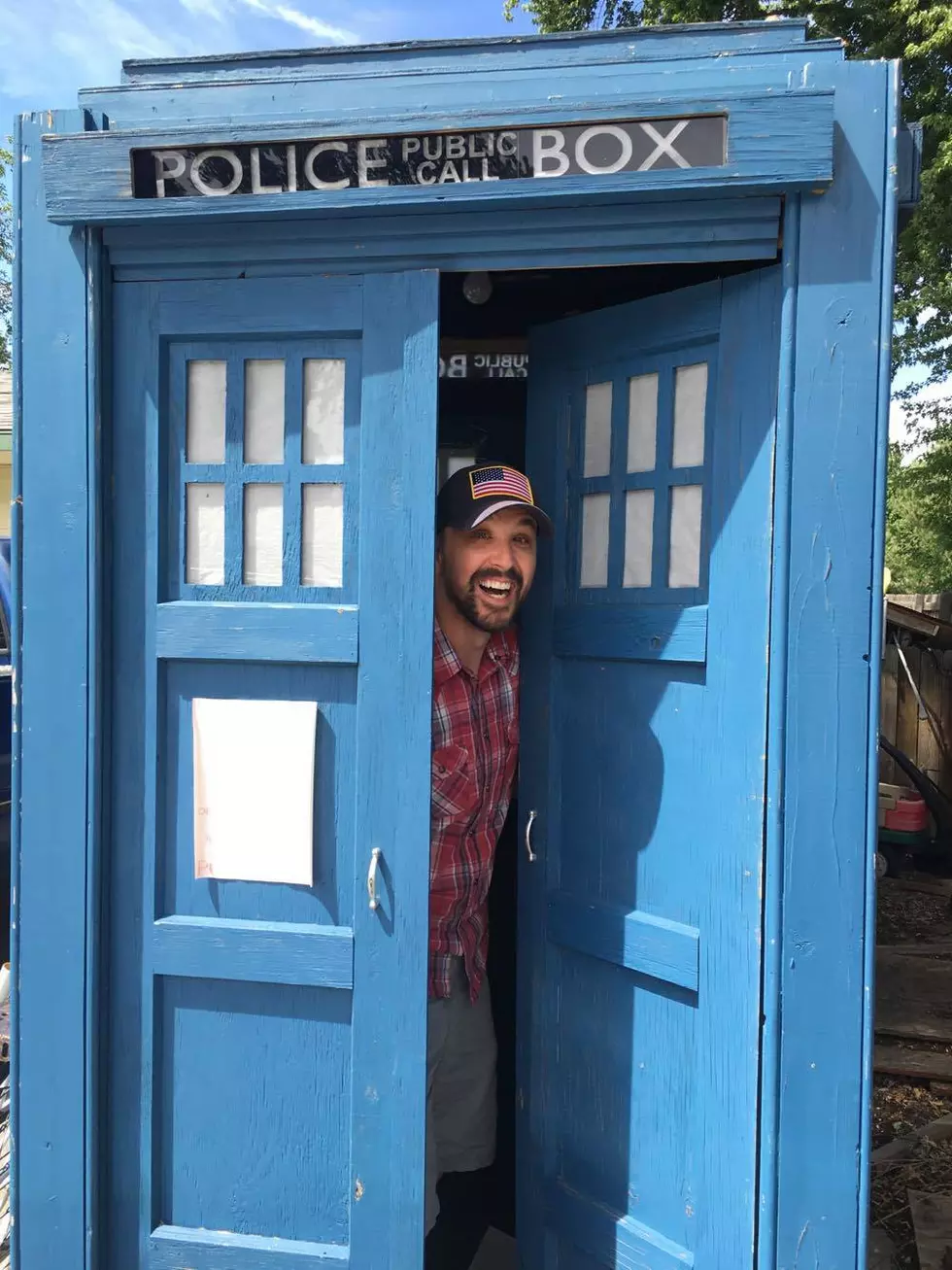 Doctor Who Fans There Is a Tardis In Boise
Credit: JD Hanks Townsquare Media Boise
Whovians and Time Lord lovers, listen up there is Tardis in Boise. If you don't know what I'm talking about oh I'm so excited to share with you. Are you ready to jump on this amazing ride? 
Recently while driving around the North End of Boise near Camels Back Park our GPS sent us down a road we had never taken before. Then out of the blue to the side of the road, we saw it. The magic timey whimey space bending 'bigger on the inside" blue box called the Tardis appeared.
For fans of Doctor Who you know this as one of the most iconic bits of the 50 plus years of the series. The Doctor spends his time traveling with his companion to planets and times helping the humans on Earth. While this is a huge hit across the pond there are millions of follower right here in the States, and even in Idaho. No matter if your fan of David Tennant, Matt Smith, Christopher Eccleston, Peter Capaldi and the #NewDoctor Jodie Whittaker, this show continues to bring in the ratings and are a fan favorite at most Comi-Cons.  Want to experience the full-time history of the Doctor Who there is the Doctor Who Experience in Cardiff. For the local lover though Re-Pop Gifts has a full-size Tardis inside the store at 3107 W. State Street along with other Doctor Who memorabilia.
If you are a fan of the show and want to see this life-size model of the Doctor's flying machine, it can be found in the North End off of Taft St. The owners built the re-creation for performance years ago during High School Band competition. Getting a picture of the Time And Relative Dimension In Space is simple, the owners said it happens that people walk up to the door and ask to see it and look around. I could have spent the entire day talking about the show with them. And yes, I did kind of fan out just a tad bit lol. Alright, I did big time. Doctor Who air's every Saturday Night on BBC America.