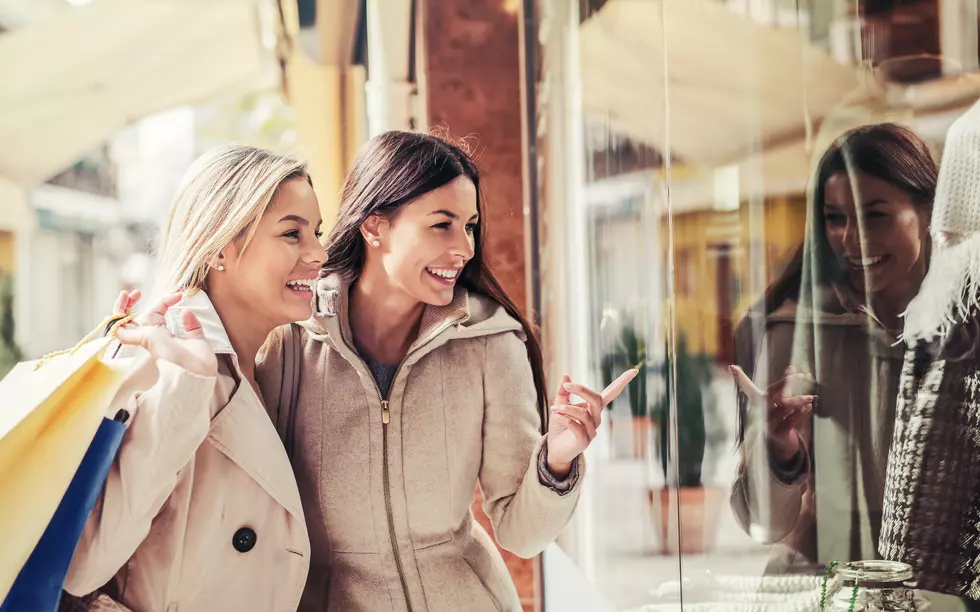 Boise's Best Clothing Boutiques
Bobex-73, ThinkStock Images
According to National Today,  Fashion Day was first celebrated in 2016, so it is a fairly new holiday but I thought what better way to celebrate it than to share with you some of the best boutiques and fashion spot in Boise and Meridian.
According to YELP and Google Reviews these are the top rated Clothing Boutiques and shops in Boise
Fancy Pants - 825 W Idaho St Boise, ID 83702 - shopfancypants.com
Top Reviews: "I'm an avid fan, customer for life."
"I saw the clothes through the window, an d knew my prayers had been answered."
"I love this little shop located right on the corner of 9th and Idaho."
Shift Boutique - 807 W Bannock St Boise, ID 83702 - shopSHIFTboutique.com
Top Reviews: "Very affordable, good mix of styles, lots to choose from, good service... I can't say enough good things about this store."
"There are trendy things and cute basics. So if you need a party dress, a new pair of jeans, or anything in between, this place has you covered."
Piece Unique & Shoez - 205 N 10th St Boise, ID 83702 -
Top Reviews: "Great find in downtown Boise for new and consignment pieces! Saw some lovely designer dresses, designer jeans, accessories."
"For those squeamish about splurging, like myself, go straight upstairs to the consignment section that offer high-end labels at affordable prices."
Juniper & Blue Boutique - 6500 N Linder Rd Ste 106 Meridian, ID 83646 - juniperandblueboutique.com
Top Reviews: "I absolutely love this boutique. They have such a variety of items, the styling is so cute! The prices are fair but the quality is really great. The staff is super friendly and great at pairing outfits!"
"Super cute new boutique!! A little boho, contemporary, and fun styles all around with inclusive sizing!! Great prices! New fave!!!"
SHIFT boutique - 807 W Bannock St, Boise, ID 83702 - shopshiftboutique.com
Top Reviews: "Zaiga Morris "Lovely people work here, very clean, beautiful interior."
"SHIFT has been my go-to for clothing and accessories since they opened!"
Ava Rae Boutique - 755 W Broad St, Boise, ID 83702 -
Top Reviews: "The cutest clothes, boutique and owner in Boise!"
"The cutest clothes for such affordable prices."
13 Very Idaho Ways to Spend $10,000
Hang out with us during the workday and we'll give you 10 chances a day to win cash - up to $10,000 starting September 20! Here's some ideas for how YOU could spend the money!
25 Stores That Are No Longer at Boise Towne Square Mall
KEEP LOOKING: See what these Idaho company logos looked like then and now
It's fascinating to see the evolution of a brand that you interact with regularly. Sometimes, the changes are subtle, and sometimes their not. Check out how these companies that Idahoans see nearly every day have modified their look over the years.