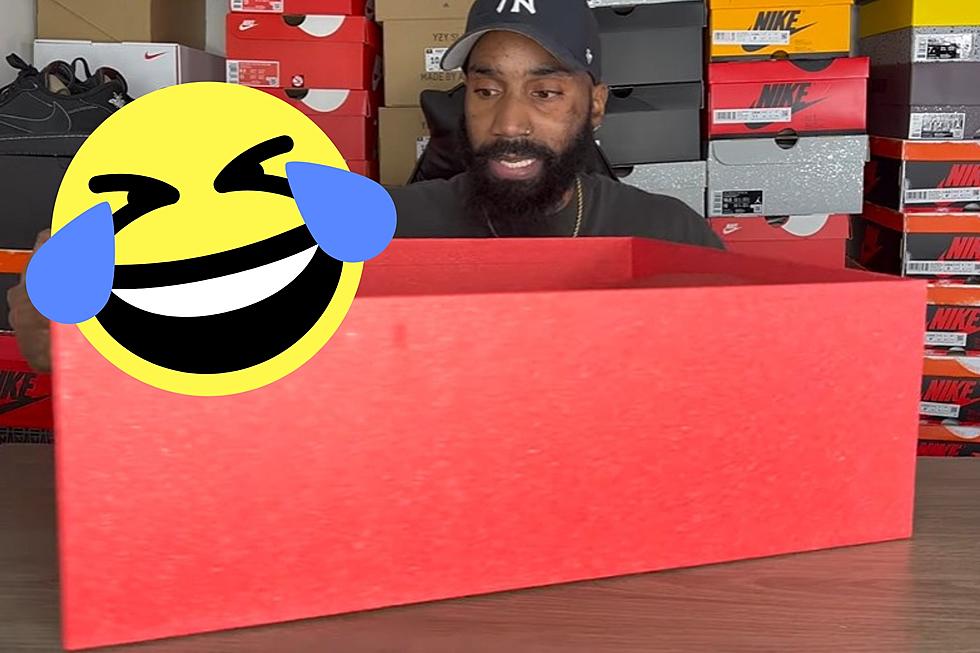 $600 Viral Fashion Trend Is Getting Roasted in Boise Marketplace
whydavis via youtube
Look, I'll be the first to admit that I have absolutely no fashion sense whatsoever. I'm a father of three and most of the attention I give to clothes is to keep up with what my two daughters want to wear. Beyond that? I have no idea what I'm doing with my wardrobe.
The latest fashion trend is something out of a cartoon...
We've seen fanny packs, those shoes with the wheel in each heel, and hell, we can even throw Crocs into the picture.
The latest trend has people rocking a set of footwear that looks like something straight out of a cartoon. They're fittingly called "Big Red Boot" and they're made by a company called MSCHF. While some people might think they look ridiculous, they're insanely popular and people are willing to fork out a pretty penny for them.
According to the company's official website, they retail for about $350. That's quite a bit of money for a set of footwear that I would imagine makes it impossible to operate a vehicle.
Hard to find, but for sale in Boise...
A Facebook group for selling and trading items in the Treasure Valley recently saw a post from someone looking to sell a pair of these fantastic shoes. The group is "Private" by Facebook standards, but the seller states that they know people will "hate" the boots but they don't care. They wanna make money because they know how "rare" these shoes are.
If you've never seen the boots, here's a quick unboxing:
Yep - these bad boys are for sale in Boise and the response to the posting has been nothing short of hilarious. Let's take a look...
$600 Viral Fashion Trend Is Getting Roasted in Boise Marketplace
Someone in Boise is selling a pair of the viral shoes known as the "Astro Boy Boots" on Facebook. The responses are hilarious... what is it people hate about these shoes?
You gotta love it when things go viral in the Treasure Valley and we can't talk about "viral" without talking about this ridiculous Lamborghini...
Internet Shocked By Viral Images of Idaho Lamborghini
Have you seen these photos making the rounds online this week? We have verified they're real.
What about that time a Treasure Valley driver thought they were being slick when trying to go around traffic?
WATCH: The Greatest Display of Instant Karma in Boise Ever?
This is a great time to remind ourselves to obey the law! You never know who is watching!