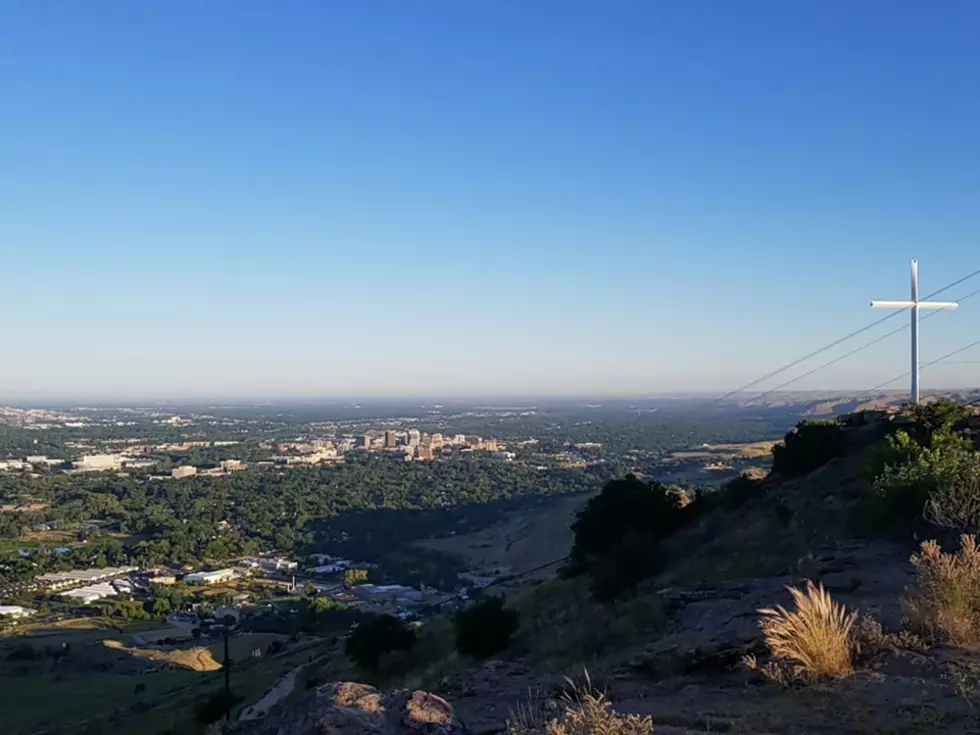 Boise State Names Boise's 5 1/2 Best Hiking Trails
Photo courtesy of Billy Jenkins
Boise State has been doing a "5 and a half things" series, so to speak, and they've named Boise's 5 1/2 best hiking trails. Do you agree with their list?
Boise State's Student Life Instagram page is sharing this series of things and this is their list of the 5 (and a half) best hiking trails:
Table Rock: We've all done it, right? It doesn't take too long and the views are spectacular once you get up to the cross and get to see our amazing city.
Military Reserve is fun and easy really, and probably one of the cooler (and easier) trails to take a bike on.
Stack Rock is of course, GORGEOUS, and take a bit more athletic ability than the other two.
Harrison Hollow is another beautiful one and totally green depending on when you go.
Lower Hulls Gulch made its way on to the list (one I personally have not done)
And as the "half", they added some honorable mentions like walking around the mountain at Bogus Basin and others.
Now, if you're a starter hiker in Boise, my recommendation would be to hit up military reserve, and then Table Rock. These are both great options with great rewards at the end, in the form of beautiful views of Boise. It's Spring Time in the Treasure Valley and pretty soon it's going to be green and warm on a daily basis so get your hiking shoes ready and get out and enjoy all the nature this wonderful state has to offer!
6 Field Trips That All Boise Kids Went On
READ ON: See the States Where People Live the Longest
Read on to learn the average life expectancy in each state.