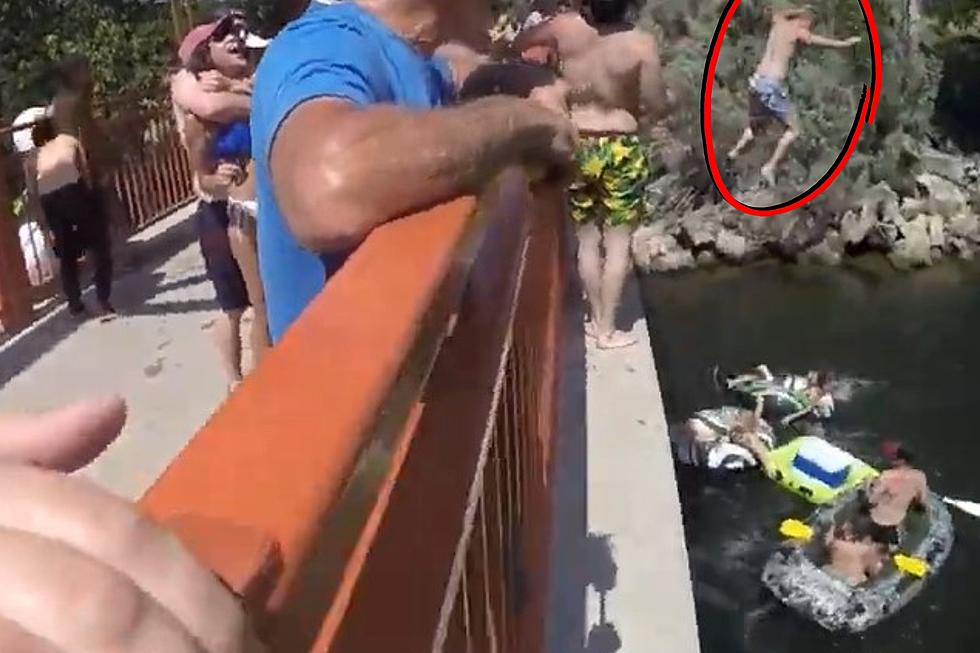 Top 5 Things To Do To Make Everyone Hate You On The Boise River
ellstacker adventures via YouTube
Float season is in full effect in Boise and brings many eager floaters who have been waiting for the "all clear." We've been deprived of the river until last Thursday and while many people will behave this float season... there is always "that person."
Floating etiquette
Many of us are familiar with the rule that if you jump from the bridge into the Boise River, you have to make sure you don't land within 50 feet of anyone in the river. Someone recently shared a post to Reddit that highlights things to remember when you're jumping into the river:
Most of the things mentioned in the post are tips on how to be respectful and successfully jump the bridge into the river. This particular comment, though, seems to bring up another topic of discussion:
Comment
by u/lyonnotlion from discussion PSA: Floating Season is Here!
in Boise
We're all better than this, right? Has anyone even had catcall success recently? Especially from the bridge over the Boise River?
Being catcalled from the bridge is just one of the ways to get people to hate you on the river but there are other ways to draw the ire of your fellow floaters. From blasting music to clocking someone in the face with a foreign object, here are five ways to be the most hated person on the Boise River.

Top 5 Things To Do To Make Everyone Hate You On The Boise River
Floating season is here and if you want to be the most hated on the river, here's what to do... just don't... really... do this. Got it? Good.
Perhaps you want to have a positive experience (because let's be real - who doesn't?), no worries - we have you covered with all of the tips you need to have a successful float.
12 Tips For Floating The Boise River
Float season is officially open. Here are some tips listeners gave us to ensure you have a fun and safe float season!
Speaking of bad habits, there is one habit that doesn't seem to be going away anytime soon and we wouldn't be against any legal rules prohibiting it in the future.
The Most Annoying Bad Habit In Boise Is Actually An Easy Fix
Why is it so hard for some people to break this bad habit?