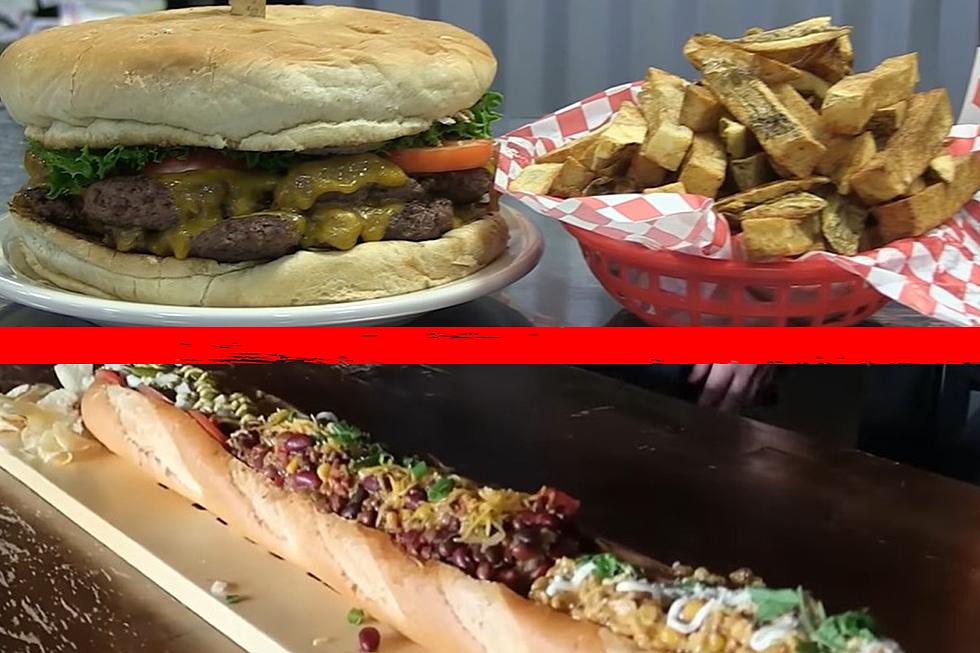 Are You Bold Enough To Try These 7 Food Challenges in Boise?
Randy Santel (YouTube)/Scott Eats (YouTube)
Food competitions are a fascinating thing. The idea that someone can train to competitively eat is mind-blowing to some of us and a big reason why is the obvious: how can one person fit so much food into their body in so little time?
The science behind competitive eating
According to ESPN's Sports Science, a human being can consume up to one liter of food before "the nausea reflex" kicks in which is our body's way of saying: STOP! But here's the crazy part, competitive eaters have trained their bodies to be able to store up to FOUR liters of food. Here's what Joey Chestnut's then-winning number of sixty-nine hot dogs looks like in the human body:
This puts pressure on other organs so we can't imagine that it necessarily means you'll feel "better" eating more but at least your stomach will hold up.
Boise has its own food challenges... that have been absolutely obliterated with ease
Now that we can appreciate the toll that competitive eating takes on the human body, let's look at some of the food challenges in the Boise area. We found seven food challenges caught on video being absolutely smashed, seemingly with ease. It appears the secret to powering through these food challenges is to exercise to the point of extreme hunger.
We don't recommend it but these YouTubers don't mind putting their bodies through it for the sake of conquering a challenge.
Are You Bold Enough To Try These 7 Food Challenges in Boise?
There are some wild food challenges in Boise but today, we're looking at the seven unreal challenges that people have absolutely annihilated.
If you're not into the idea of consuming a two-pound burger, we won't judge you. Maybe you're more interested in going to a place that's known for having the best burger... oh - don't forget pizza too.
Boise Reviews Say One Spot Has The Best Burgers AND Pizza
Boise Yelpers are saying that Hilltop Station has some of the best burgers and pizza ever... do you agree?
So earlier, we showed you the 72-ounce steak challenge at Indian Creek Steakhouse but again, if you're not into eating massive amounts of cow but want a delicious steak, we have you covered. Let's take a look at one of the best steakhouses in the Treasure Valley according to reviews... and it's right here in Boise.
Is The Best Steakhouse in The Treasure Valley in Boise?
Who doesn't love themselves a delicious ribeye? A filet? A sirloin? No matter your favorite cut of meat, the Treasure Valley is home to some of the best steakhouses. Who's number one?