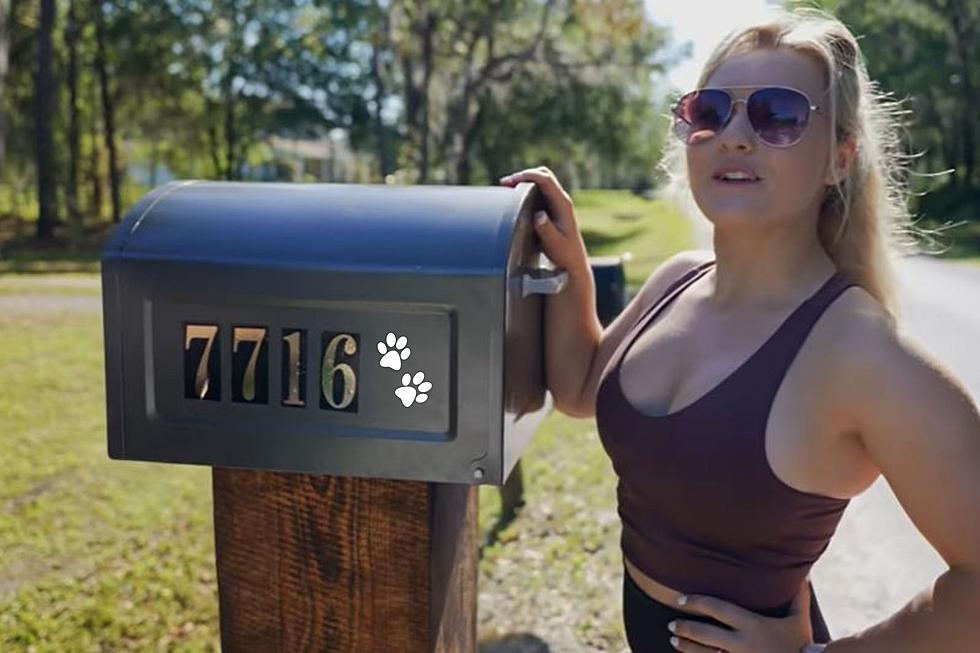 If You See Pawprints On Idaho Mailboxes, Here's Why
Home Between the Oaks // YouTube // Canva
Reality Bites & So Do Dogs
In 2022, as many as 5,300 postal service employees were attacked by dogs while delivering mail and packages.
According to records released by the United States Postal Service, the state of Idaho ranked 43rd in the country, totaling 20 dog bites, attacks, and incidents. National Dog Bite Awareness Week is observed June 4 - 10. This year's theme was "Even Good Dogs Have Bad Days." Truth be told, we hadn't heard of the annual observation until we saw pawprints appear on multiple mailboxes around the Treasure Valley over the last few days.
Practical Pawprints
At first glance, we thought the pawprints were decorative decals or cute stickers placed on the boxes by neighborhood kids. After all, we can't count the number of times our favorite Walmart Greeters on Ten Mile and McMillan gave our kids puppy and pawprint stickers!
Then we realized some mailboxes had the same pawprint stickers but in different colors. After some digging, we found out why.
Yellow stickers tell postal workers there's a dog at the next house.
Orange stickers tell postal workers to beware of a dog at a particular home.
Biting Consequences
Per the USPS Paw Program, when a dog attacks a postal carrier, the dog's owners can be held liable for all medical expenses incurred, compensation for lost work hours, uniform replacement, and more. Additionally, if a carrier feels unsafe or threatened, mail delivery could be halted for the entire block or neighborhood. Until an aggressive dog is properly restrained, residents would have to pick up packages and mail at their local Post Office. Despite their firm stance on the issue, the United States Postal Service pro-pup.
I have two wonderful dogs, a Golden Retriever and a Labrador Retriever and I, like all dog owners, are responsible for controlling our dogs. The best way to keep our pets and everyone safe from dog bites is to recognize and promote responsible pet ownership. We in the Postal Service, are pro dogs and pro safety.

- Idaho district manager William Schwartz

 
The Paw-per Protocol
You can help keep your mail carrier safe by doing the following:
keep your dogs inside or behind a fence
if entry/exit doors are propped open, block it with a baby gate
if you have your dogs with you in your front yard, leash them
because dogs might perceive them as a threat, avoid having your kids retrieve mail from carriers
Best Dog Parks in the Boise Area
If you and your furry companion have yet to check these spots out, they are worth a visit.
WHAT IF: The Towns in Idaho Were Actually Dog Breeds? [Pictures]
Each of the towns in the Treasure Valley area are so unique, so we were curious what kind of dogs they'd be... and the results are pretty hilariously accurate!
Rattlesnake Avoidance for Boise Dogs: 3 spring courses to keep them safe