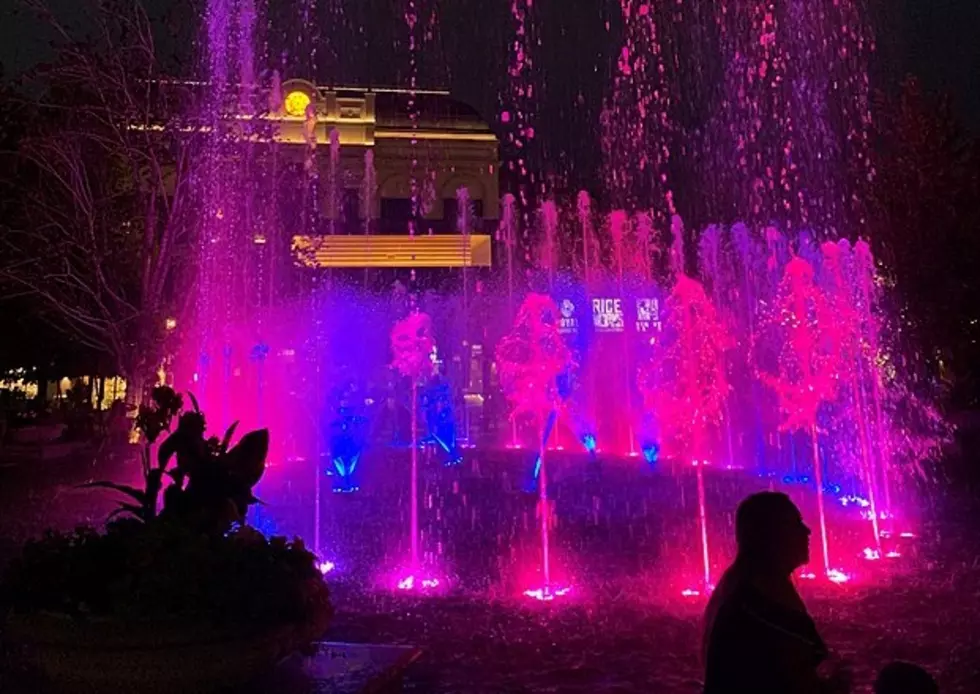 The Village at Meridian Has a Dazzling Vegas Style Water & Light Show
Village Fountain Show, Photo by Nikki West
The Village at Meridian is a fantastic place to eat and shop but did you know that you can also get a pretty amazing show for free? I have been to the Village a few times and have always loved the courtyard area with the fountain, playground and seating area. I guess I have always taken off before nightfall though because I had no idea how spectacular the water and light show is at night.
I did a little research and discovered that the company that constructed the fountain and light show at the Village at Meridian also created some spectacular water show features around the world. They are called Outside the Lines and are a design-build specialty construction company. According to their site, they are industry leaders in creating one-of-a-kind water features, rockwork and themed environments. This company has done work for some of the most prestigious and popular places and you can see why they are not only expensive but also in high demand.
The other night we saw it synced with music and the water and lights put on quite a show. When Michael Jackson's Bille Jean went on the thing went nuts with color. You can hear my son say in the video "I'm going to dream about happy stuff tonight!"

Everyone was mesmerized watching the show at the Village at Meridian. It is also a fantastic photo op. I saw quite a few parents and couples taking advantage of the glowing blue, pink, green, red and purple to snap some unforgettable shots with their kids.
50 Amazing Hot Air Balloons Taking Flight at Spirit of Boise Balloon Classic 2021
A glimpse at the 50 hot air balloons launching at this year's Spirt of Boise Balloon Classic (Sept 1 - Sept 6)
15 Quirky, Elegant and Downright Odd Century Old Homes for Sale in Idaho
The 19 Coolest Places in the Boise Area to Grab Ice Cream As Voted By You