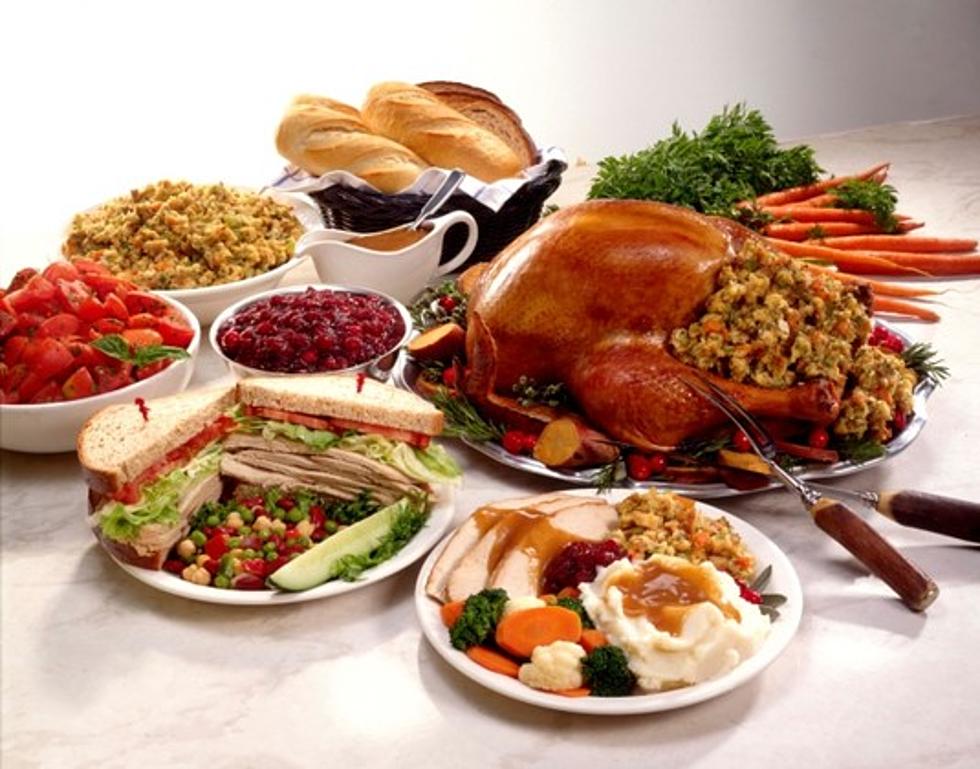 Thanksgiving Day Dinner Buffet Style. Where You Can Find The Perfect Family Setting Away From Home.
Jupiterimages
This Thursday is Thanksgiving and if you are the type that wants to leave the cooking and cleaning to someone else then we have the prefect set up for you. Take the hassle out of your life this Turkey Day and do it family buffet style. These are some of the best spots in the Treasure Valley to score some great food with out the mess and headache.
Much like the famous scene in the Christmas Story where the wife tries to cook an amazing Thanksgiving Day turkey and ends up failing, my family never wants to experience that. For the first time in a long time we will not have family in town for the holiday so heading out is the way we are going. These are some great places in Boise and around the Treasure Valley that takes the cake for us.
Angell's Bar and Grill Renato: 999 Main St. in Downtown Boise. From 5 till 8 pm get a choice of the Tradition Turkey Day spread and even some sweet deals on the ala carte appetizer menu. How bout cranberry goat cheese crostini with your sweet potato pie. Done and done. Reservations are recommended (208) 342-4900.
The Riverside Hotel: 2900 W. Chinden Blvd, opens it's doors to your family from 1 to 5:30 PM. Succulent herb-roasted turkey, honey-glazed ham and salmon braids with lemon-chive sauce. My mouth is watering already. Call ahead to reserve your families seat at (208) 343-1871 (ext. 4110) or opentable.com/id/boise-restaurants.
Barbacoa Brazilian Restaurant: 276 Bobwhite Ct, This Brazilian wonderland is a delight for all visitors. Have you ever eaten meat directly from a stick? Try it out this Thursday with the Thanksgiving Day buffet from 11 AM till 9:30 PM. Reservations will be needed here for sure as it is always hopping on the banks of the Park Center Pond. (208) 338-5000
The Ram: Both locations Downtown at 709 East Park Blvd & 3272 E. Pine Ave In Meridian. Get the traditional Turkey Legs, mashed potatoes, green bean casseroles and pumpkin pie and also the full menu at a great holiday price. 11 AM till 5 PM at only $25 for adults. A major steal.
So take a load off, let someone else do the hard work. You enjoy your Thanksgiving Day with out the aftermath of dirty dishes. Who knows maybe going OUT to eat will save the family drama as well. Happy Thanksgiving!!! - JD