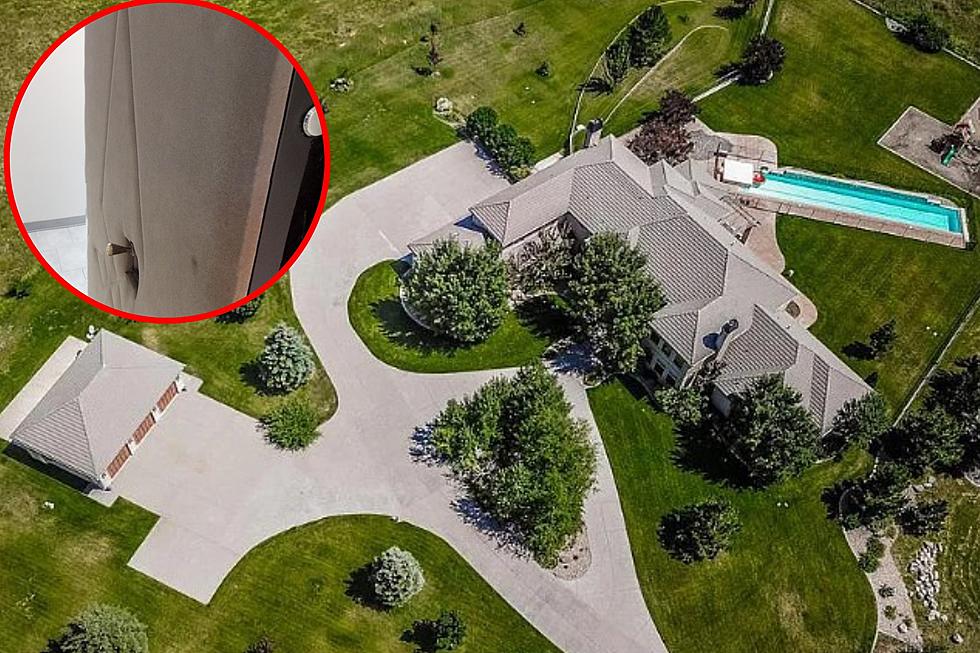 $1.6 Million Idaho Home Has 2-Chandelier Closet, Hidden Safe Room
The Anderson Group
First and foremost, if having a safe room was the top of my priorities in a hunt for a new house, it's at that moment I would be wondering if what I do for a living is even worth it. That being said, I also understand there are people who work in professions where having such a room is worth the investment.
From politicians to people who are known for being wealthy, having a safe room is never a bad idea. Even if it sounds like a little much to some of us.
A house with plenty of amenities... and a hefty price tag...
The house we're looking at today is in Pocatello and is priced at $1.62 million according to Zillow. The home features a stunning play area for the kids, industrial kitchen equipment, a walk-in closet with not one but two chandeliers, and yes... a safe room.
Normally, I like to highlight all of the features a house has to offer by starting off on the outside and working our way to the inside.
Not today.
Today, we're going to look at the exterior of this insane Pocatello home, which is extremely quick, I don't want to waste any time - you just have to see this safe room.
Let's look at the exterior real quick with a few photos, then let's start at the front door so we can "walk you" (albeit digitally) from the front door to the safe room.
Let's get right to it...
$1.6 Million Idaho Home Has 2-Chandelier Closet, Hidden Safe Room
A Pocatello home was just added to the Zillow with a price tag of $1.6 million. The home features a double-chandelier walk-in closet as well as a safe room.
Let's take a quick second to look at how massive the house is from the outside, then we will talk from the entrance all the way to the safe room. Let's do this!
And now for another home that costs over $100k a year to live in...
A Look Inside of A Stunning Boise Home That Is Over $100k/Year To Rent
This is the most expensive rental home in Boise at $8,500 a month. Scroll on to see the game room, billiards, wine cellar, and more...
Idaho Homes That Were Under $100k in 2021
With the housing market being so "crazy", we take a look at the best homes you can find right now for under $100,000!
The Cheapest "House" For Rent in Caldwell is an Absolute Steal
The cost of living continues to rise and saving money is a top priority. Let's look at the cheapest house in Caldwell... it's an absolute steal!