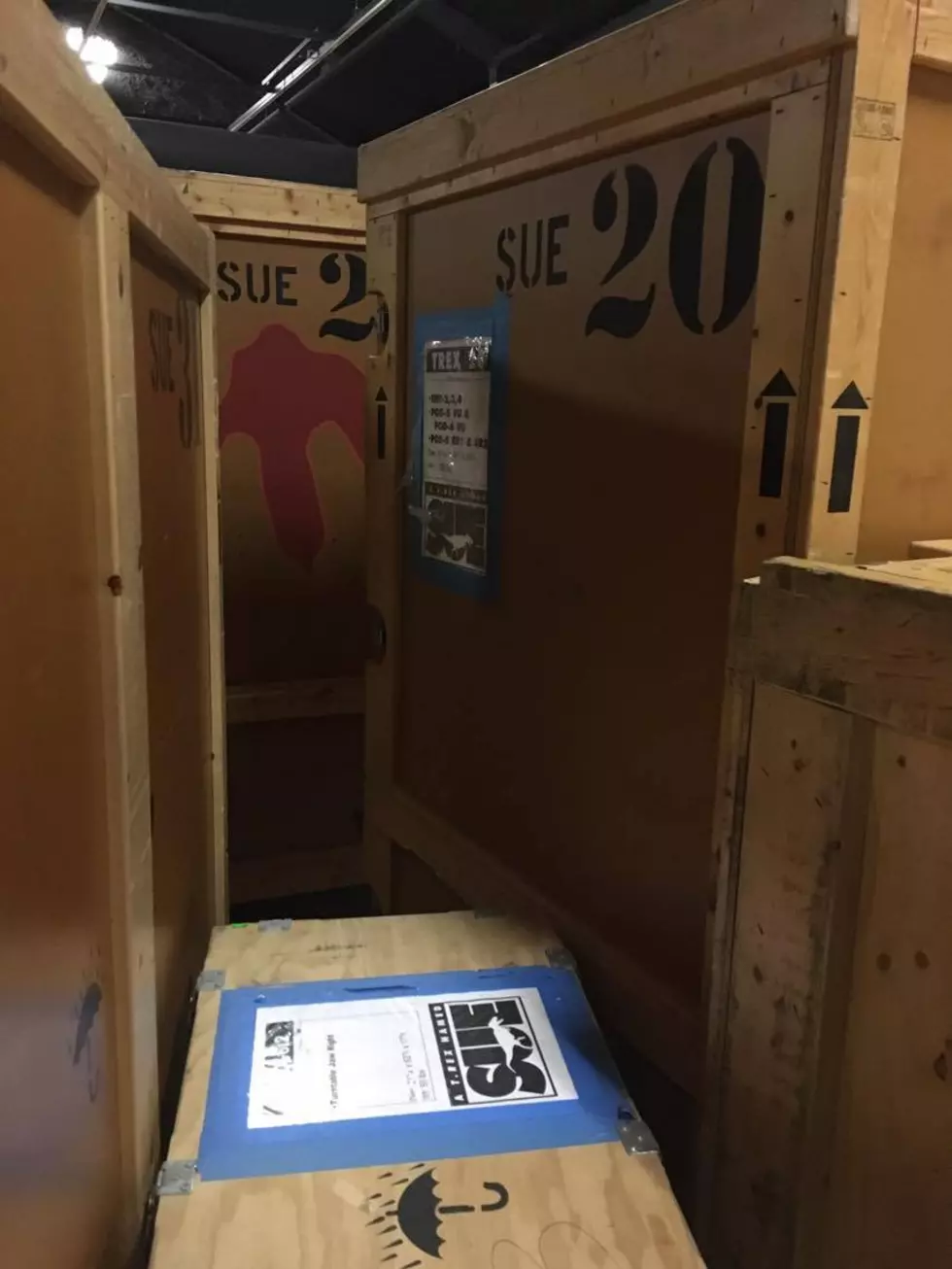 Nicole and JD Get a Sneak Preview of Boise's T-Rex, Sue!
Credit: Nicole Hanks
She is known as the most preserved T-Rex in the WORLD and now she makes her new temporary home the Discovery Center of Idaho. The 42-foot replica will be on display starting tomorrow!!
JD and I got to go for a sneak preview yesterday and holy cow. Or, I should say, holy dinosaur! Sue is AWESOME! Crews were still working hard getting the exhibit ready for the opening. The full exhibit opens to the public and families tomorrow and then next Friday they are hosting a fun 21 and over event called "A Brew with Sue". We'll have your tickets next week for that on The Mix Morning Show!
We had way too much fun with Sue!