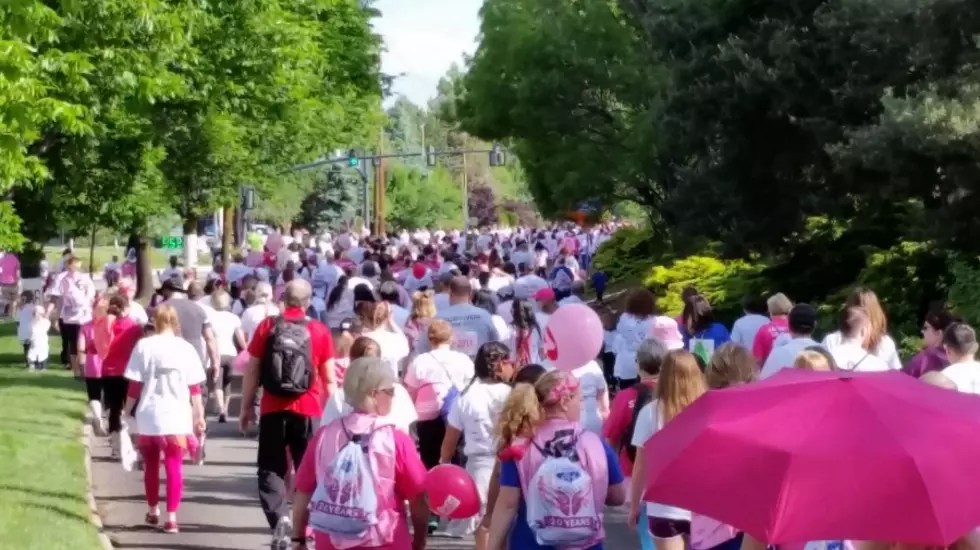 Join Save the Ta Ta's and Race for the Cure
Credit: Carly Cash/ Townsquare Media Boise
The Susan G. Komen Race for the Cure literally saves lives. One in every 8 women will battle breast cancer at some point and more men are diagnosed with breast cancer than you would ever imagine. It's almost guaranteed that you know of at least one person, or one family whose lives have been changed forever by breast cancer and it's time to take a stand and make some changes happen!
Here's some sobering statistics.
Every 2 minutes someone in the United States in diagnosed with breast cancer.
Someone in the world dies from breast cancer.
One of the goals that Race for the Cure is striving for is to reduce the number of breast cancer deaths by 50% in the next 10 years, but we need your help!
If everyone donated just $5 when registering for the Boise Race for the Cure the local Affiliate of Susan G. Komen would be able to
provide more Idahoans with screening mammograms.
 fund more lifesaving breast cancer research.
help more Idahoans with diagnostic breast health services.
 provide financial assistance to more Idahoans going through breast cancer treatment.
assist more Idahoans living with stage 4 breast cancer to find the clinical trials that may save their lives.
Registration is open NOW at a discounted rate, so join MIX 106 and Team "Save the Ta Ta's" and lets Race for the Cure!!