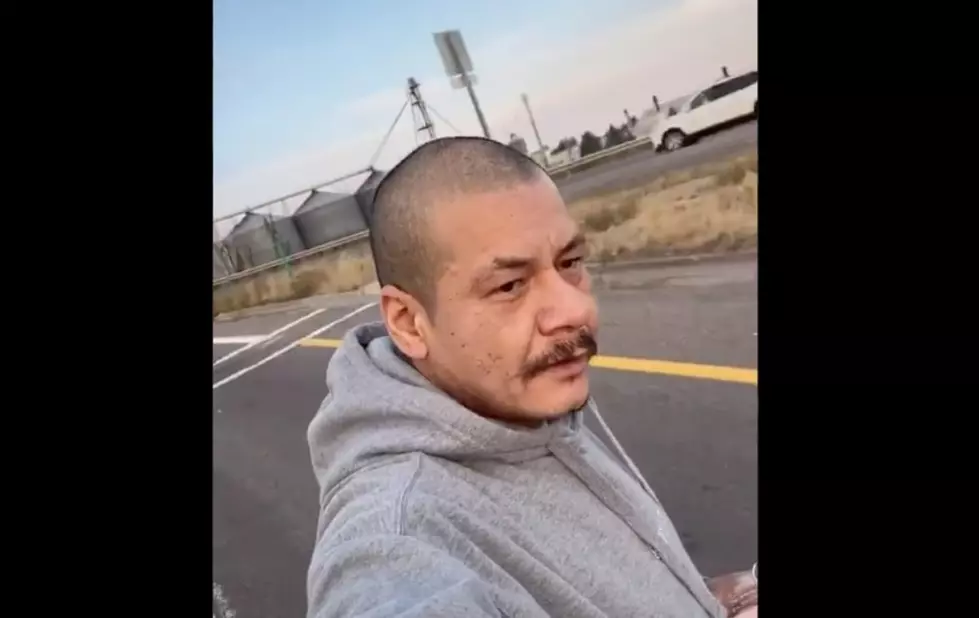 Idaho Cranberry Juice Guy: The Best Memes!
Credit: Twitter
No good viral sensation passes by without getting the meme treatment. When you combine an excellent viral video with the most bizarre election of our time, you get internet gold. Here's the best of the best.
Those are the best that I've found so far. I think it's incredible to take this Idaho guy's viral video and mash it up with President Trump and the ever so famous, Vice President Mike Pence debate fly debacle.
The guy in the original video lives in Idaho Falls and as is currently the hottest trending meme of the month so props to him and his random video where he was drinking cranberry juice on a skateboard behind a car. Who thinks to do this, anyway? His car had broken down I guess and this was how he handled it. If my car was broken down I'd be standing there with my hands in my pockets waiting for the Triple A guy to get me off the side of the road stressing out over how I was going to pay for it so kudos to this guy for having such a great outlook on life and being able to keep it moving positively in the midst of an unfortunate situation. That's why he's gone viral and I haven't. Enjoy your new truck and all the cranberry juice, my friend. Your kidneys will thank you!
Enter your number to get our free mobile app
20 Words and Phrases That Are So 2020