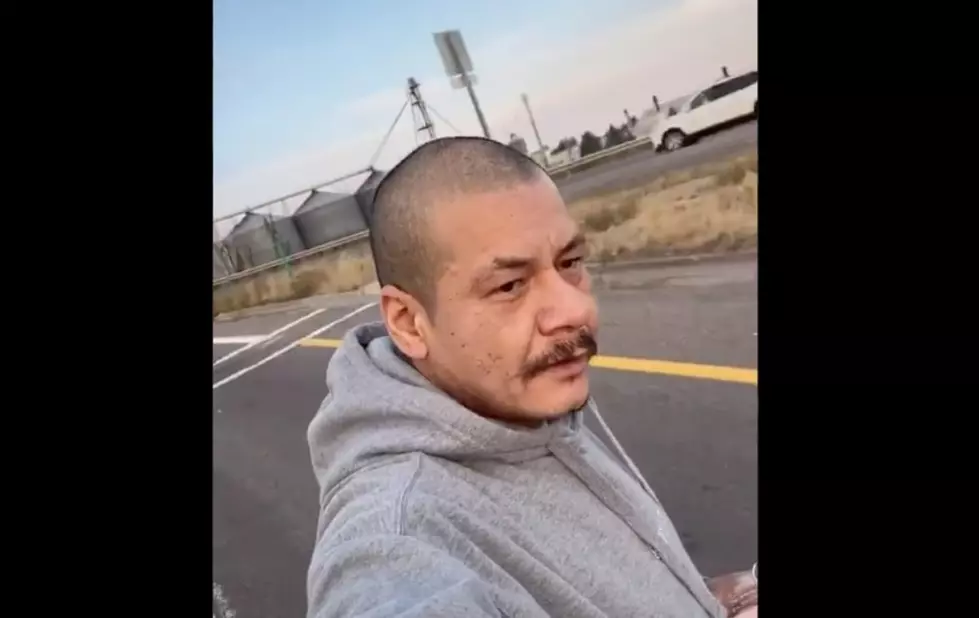 Idahoan Who Went Viral Receives a New Ride From Ocean Spray
Credit: Twitter
Life is good for @420doggface208. Nathan Apodaca went viral recently after capturing the essence of "good vibes" in a TikTok video. I'm sure you've seen the video by now of Apodaca blissfully longboarding on a highway, while sipping on some Ocean Spray juice and lip-synching to Fleetwood Mac's "Dreams."
A lot of positive things resulted  from those 25 million + views on the TikTok app alone, including being gifted a new truck. A represented from Ocean Spray visited Apodaca and gave him a brand new whip that was of course, fully loaded with Ocean Spray juice. "Thanks for the new wheels ocean spray!" Apodaca captioned on a recent TikTok post.
In my opinion it's the least the company could do. Talk about all the free promotion they received! This TikTok going viral had an impact so large I feel like it's almost equivalent to that of an actual television commercial. He's the ultimate brand ambassador! Ocean Spray wasn't the only one to benefit from Apodaca's video.
Fleetwood Mac saw a huge jump in streams. The streams for the song "Dreams" which was featured in the video jumped by at least 100% across all major music streaming platforms. That's insane when you think about it. Most artists would probably do some very unspeakable things for that kind of spontaneous promotion.
I truly hope @420doggface208 receives everything that he is due, just based off the amount of pure joy he was able to bring to millions across the internet alone.
KEEP READING: 10 classic board games that will take you way back