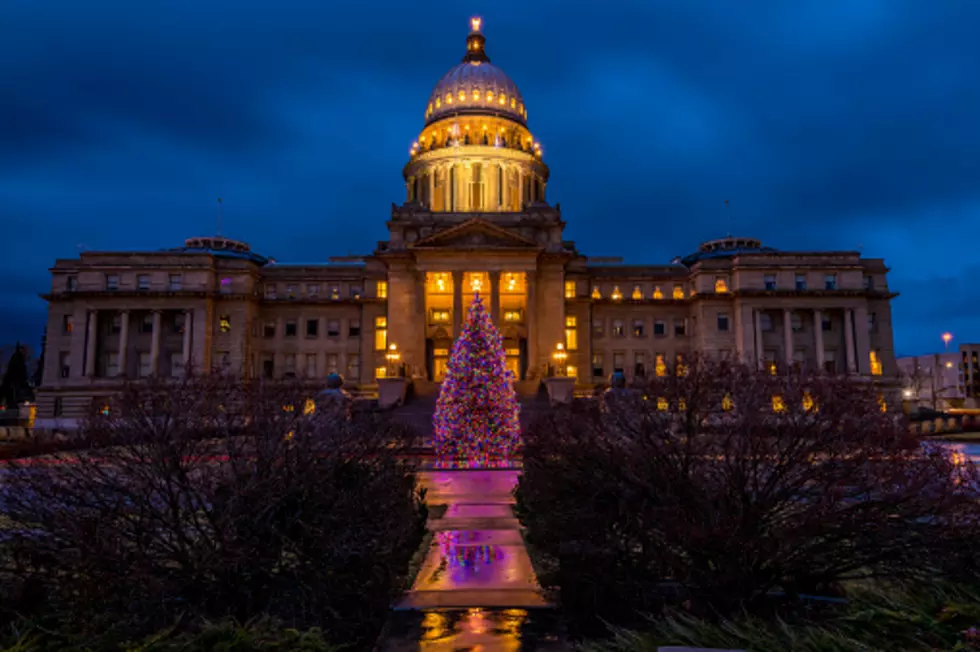 Capitol Christmas Tree Coming Monday
Getty Images/iStockphoto
This Monday, the big tree will arrive at the Idaho Capitol Building. Where it's from, how they're moving it and when the lights are going up... We've got the answers!
According to the Governor's office, "This year's tree is donated by Doug Cobb. The Capitol Christmas Tree is currently located between 24th & 25th on Hazel in Boise's North End, on the Booth Home property." So Monday at 9am, they'll begin the process of cutting the tree down and then around 11:30, it'll be on it's way to the capitol building. This is no easy task as they've stated "The Idaho Department of Lands will cut and rig the tree for lifting, Boise Crane will load, and the Idaho Transportation Department will haul the tree to its destination at the Statehouse. Boise City Police will provide the escort."
So the tree will be in place Monday, and then Tuesday they'll begin the process of wrapping the tree in L.E.D. lights. They'll also decorate the inside of the Capitol Building to give it all the holiday cheer you've come to expect over the years. It's such an interesting process to find out how they get such a large tree in place and lit up, and before you know it, the holidays will be over and the tree will be gone. How lucky we are to have such a beautiful Capitol building Downtown where we can see the holidays come to life before our eyes!
Enter your number to get our free mobile app
CHECK THEM OUT: 100 years of Christmas toys, gifts and fads