Boise Has An Awesome Breakfast Food Truck
Photo Credit: Mark Olsen/Unsplash
Cinnamon rolls, biscuits and gravy, omelettes and more... I can't wait to try this tasty breakfast truck!
If we're being honest, the pictures of cinnamon rolls I stumbled across on Instagram is what got me hooked and the rest is gravy on top... Including the biscuits and gravy! Let's introduce you to the Bolton Brother's Kitchen Breakfast Food Truck!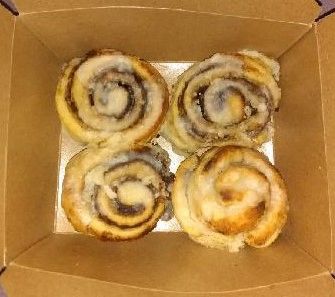 Straight off there website, in the "about us" section, Bolton Brothers says, "Our food truck is more than just a place to grab breakfast, it is a place to feel great about the start of your morning." Relatively new to the Treasure Valley food truck game, Bolton Brother's Kitchen seems to have opened up this past winter to breakfast craving biscuits and gravy fans here in the Treasure Valley.
They appear to be, well, brothers on an adventure to enrich people's lives through food... Can't get mad at that! Some of the other items on their delicious menu include breakfast cupcakes, breakfast burritos, loaded omelettes, a sloppy sammy, hashbrowns and gravy and more! They're out and about all the time in different locations around the Treasure Valley. Tomorrow, Friday August 4th they'll be Green Acres Food Truck Park in Boise at 1401 Shoreline Drive from 7:30 am-11 am. Their schedule after that is still to be determined, but you can check them out on their website or follow them on Facebook to keep up with there where abouts so you too can try this awesome breakfast food truck! Enjoy this awesome new treat, Boise!
25 Delicious Food Vendors You Can Savor at the 2021 Western Idaho Fair
7 Treasure Valley Hole In the Wall Restaurants with Exceptional Food
The Stunning Sun Valley Starbucks