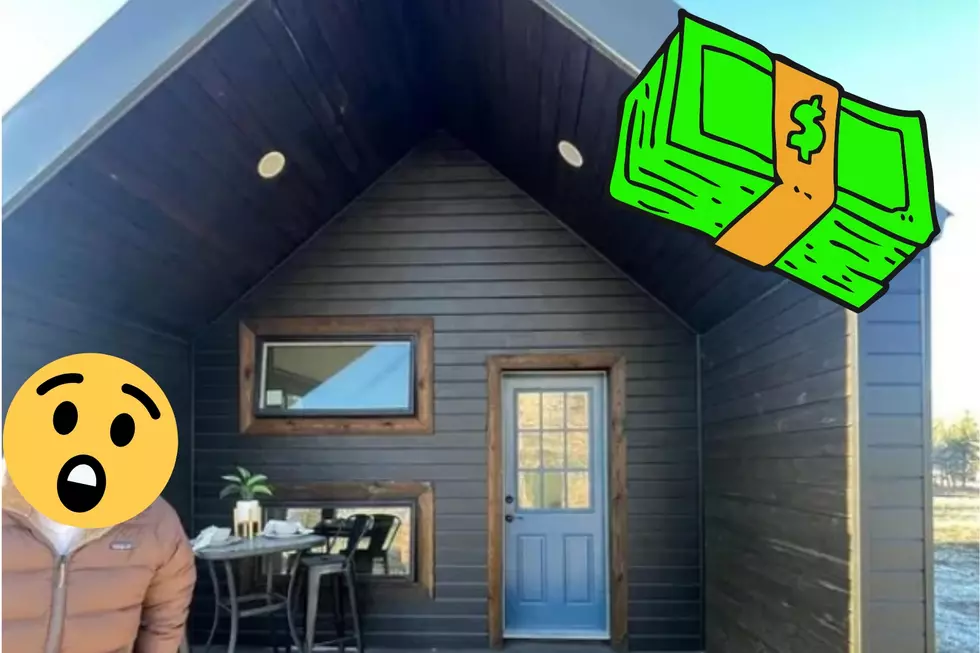 What $1,200/Month in Rent Will Get You In Boise Right Now
Noah Evans via Trulia.com
We all know that buying a house in Boise is difficult unless you have a fat stack of cash lying around somewhere. I don't know about you but I'm working on my pile of money so for now, renting is the way to go!
That's not to say renting is the absolute best option either, but it certainly seems to be a little friendly on the wallet these days. RentCafe.com reports that the average rent in Boise is $1,677 a month with an average apartment size of 877 sq. ft. RentCafe.com says that the average rent in Nampa is $1,518 a month with an average apartment size of 1,021 sq. ft.
Things get a little more pricey in Meridian with RentCafe reporting that the average rent in Meridian is $1,798 with an average apartment size of 976 sq. ft.
This had me wondering: what could you get in the Boise area for under $1,200 a month? Using information from Trulia.com, we searched for homes under that price and surprisingly, found some sweet homes!
You have to check out the property below at S. Essex Way too. The deposit is only $1,200 and dogs are allowed! It'll be ready in January but there is a catch - the capacity is limited to just 3 people and you'll be sharing the property and land with other people.
It's not that bad though, right? I mean, if you're able to live in an apartment or a townhome that's connected to other residents, you should have no problem saving some bucks on these homes.
Let's take a look at what you can get in Boise and the surrounding area for under $1,200 a month.
What $1,200/Month in Rent Will Get You In Boise Right Now
Trying to save some money? Let's take a look at what $1,200/month in rent will get you in Boise!
Garden City Home With a Private Island
This Garden City home just hit the market for $2.4 million and has a private island. It's also located on the river with endless views of the water.
$3.9 Million Dream Home in Meridian Has Cozy Wine & Whiskey Lounge
Eagle's Record Setting Home Sells for $3.2 Million
This home is absolutely stunning
Historic Boise Home For Sale
This historic home in Boise was built in 1900 and has been fully renovated. It's listed for $999,990, with 4 bedrooms and 4 bathrooms.
A Tiny Home Built for 1 (Maybe 2) on Nampa's Facebook Marketplace
$3,000,000 Garden City Home For Sale
House, Compound, or Commercial Property. This reminds me of a small community. It sits on .78 acres with C-2 zoning for residential and commercial use.
It has 4800 sf. of living space that can be used for multiple tenants, a huge 5000 sf. warehouse, 2300 sf. retail or office space, and 700 sf. apartment located on the property as well.
This place is insane, and if I had the money as an investor or won the lottery I would be all over this place.
Check out these pictures and you can take a video tour at the end.
This 1970s Home Is a Complete Vibe!
Don't let the lime green door fool ya, this home is just missing shag carpeting!