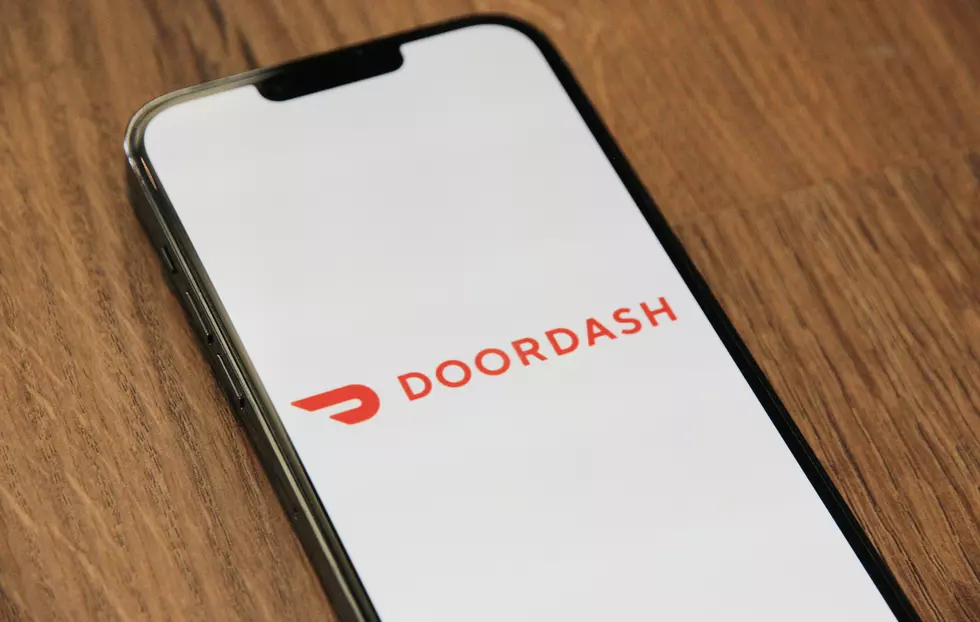 10 Foods Chefs Say Idahoans Should Never Have Delivered From A Restaurant
Photo by: Marques Thomas on Unsplash
Delivery services can be a blessing and they can also be a curse. On one hand, you don't have to get off the couch to get any food you could desire. On the other hand, it could take way longer than expected and your food could show up soggy, cold, and gross.
Nobody wants that. If you're going to stay in and have your food brought to you, you should still receive a quality meal! If you want to avoid your food showing up in a condition that's less than ideal, Chef Lizzy Briskin says there are food you should avoid ordering.
It may be something with the way your order is prepared or the way that it's stored in transit that could cause issues upon arrival.
You want your food to taste the same way it would if you were sitting down at the restaurant, not like it's been in the fridge for a day and a half. Now, companies have been doing a better job ensuring freshness of your order.
They're now stapling the bag shut to ensure your driver doesn't eat any of your fries. They also have improved storage containers for your food. However, problems still happen. The new developments aren't perfect.
Perhaps, if you ordered a little differently you could have your food show up fresh and tasty. The way you expected it.
Chef Lizzy Briskin knows a thing or two about food. I trust a Chef's opinion. She says there are 10 foods you should avoid ordering if you want your meal to show up the way it was made. She doesn't want you eating mushy nachos, and neither do I....and certainly neither do you!
Here are the 10 foods Chef Briskin says you should avoid having delivered, if you can help it. Some of these are obvious, while others may come as a surprise!
10 Foods Chefs Say You Should Never Have Delivered From A Restaurant
Chef Lizzy Briskin shares the 10 foods she says you shouldn't order via delivery. I'd listen to her.
I think all of those make sense. I have actually seen firsthand the problem with ordering many of those via delivery.
I think the worst one for me has been ordering a drink along with my meal. Every time the ice is melted and the drink ends up watery and gross. I think I'm done ordering drinks over delivery. I love soda...but I just can't any more.
Did Chef Briskin leave any food items off the list that you won't have delivered? Comment or send me a Tweet.
If all of this talk on delivery has you feeling hungry, check out some of the best takeout and delivery spots in Boise. During the pandemic, when we had to all order out, these places were thriving.
Boise's Favorite Delivery Places
Last year, the Treasure Valley LIVED off of takeout and delivery. Which five restaurants were the most popular? These were the five that rose to the top when we asked for your votes.
That's not everything, though! Boise and The Treasure Valley have tons of options to grub. Some of them are very unique and have made the restaurants famous for a single item. You should try these.
10 Well Known Boise Restaurants Famous for a Single Menu Item
The whole menu at these Boise mainstays is delicious, but it's THESE specific items that get people through the door the first time!
The 10 Most Famous Restaurants in Idaho
We're venturing to guess the woman who wrote MSN's "
This is Your State's Most Famous Restaurant
" article has never been to Idaho. No disrespect to Epi's in Meridian, which earned the honor, but these restaurants are far more well-known nationwide!
Is This Really The Best Restaurant On 8th St. In Downtown Boise?
Checking out some of the top rated restaurants on 8th St in Downtown Boise to see what has the best reviews.
Here are the local eateries Guy Fieri needs to try!
Guydaho: Six Idaho Restaurants Guy Fieri Needs To Try
Guy Fieri has been to Idaho a few times, making stops in Boise, Meridian, and Coeur d'Alene. In case you skimmed over it, you can read more about where he's visited above, along with pictures and descriptions.
Here are six places I would recommend to Guy if he were to come back to Idaho, which he totally should. He lives in Northern California, it's not that far away! Just a couple of hours.
In honor of him coming back to our beloved state, we will even temporarily change out name to: Guydaho. How could you turn that offer down?