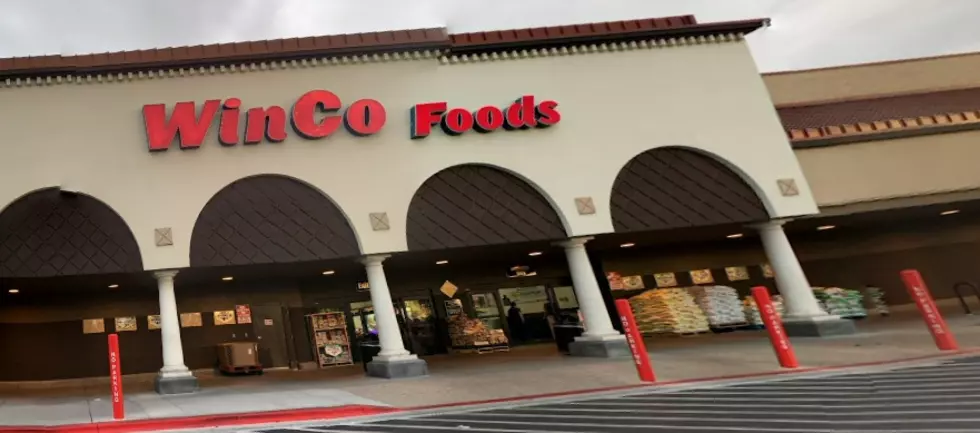 WinCo Named Boise's Favorite Supermarket
Google
If you've lived in the Treasure Valley for any amount of time, you know the fun to seeing what the Boise Weekly names as the Best of Boise.  One I love for this year:  WinCo wins for groceries.
I've realized how much I've moved into "adulting," when I have a favorite grocery store and even get excited when I find out others share my passion.  Hey, we all need food and like saving, right?
We are fortunate in the Boise area having a number of solid grocery options.  Fred Meyer, Trader Joes, Boise Co-Op, Walmart, and of course our hometown companies, Albertsons and (this year's favorite) WinCo.
WinCo is a very cool story, being based in Idaho and seeing incredible growth over the last few years.  In addition, it's a little bit of a different model, as it is empoyee owned.
In naming WinCo the Best of Boise from their survery this year, Boise Weekly said this:
WinCo has now expanded to Arizona, California, Nevada, Oklahoma, Oregon, Texas, Utah and Nevada, but it still calls Boise home. More importantly, BW readers choose WinCo as one of Boise's Best time and again. Employees who work at least 500 hours in their first six months of employment and are at least 19 years old are eligible for WinCo's much-heralded employee stock ownership plan.
For those of us who are "savings-motivated" (fine, cheap), WinCo is a great place to find great deals, and operating 24 hours a day, they make it easy to stop in to shop no matter when you realize you forgot to stock up on necessities.
Honorable mentions this year went to Boise Co-Op and Trader Joe's.
There are Best of Boise categories for almost anything you can imagine, and it's a fun read at BoiseWeekly.com.