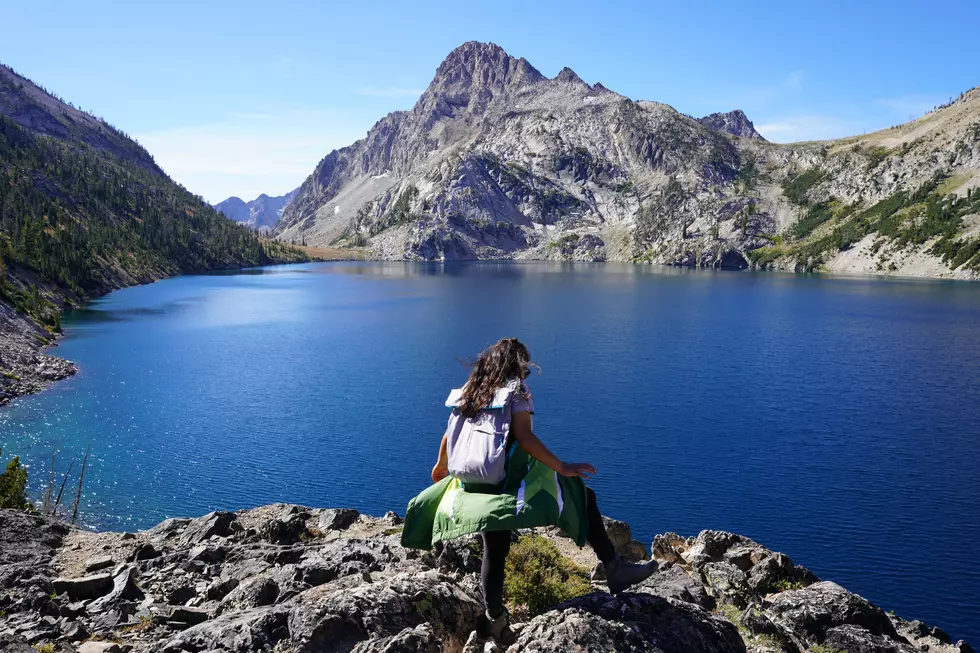 Why Idaho Is Great According To Twitter
Photo by: Chamika Dharmasena on Unsplash
I could sit here all day and lists reasons why the state of Idaho is great. I could rattle off all the things I love about Boise, Sun Valley, and all the scenery. However, that's just one man's opinion. Why not take you straight from the source and hear from other residents and learn why they love beautiful Idaho?
It's like the great Tom Callahan once said, "I could get a good look at a T-Bone by sticking my head up a bull's a**, but I'd rather take the butcher's word for it." In this case, the wonderful people of Idaho on Twitter are the butcher. Let's take their word for it. Here are some of the great things people are saying about Idaho on Twitter.
Not only is Idaho beautiful in-person...it looks darn good on the internet, too. If you want to experience Idaho like Maria did, here are 5 Ways To Explore Scenic Idaho Without Leaving Your Couch.
It's not every day folk like you and me enjoying Idaho. When celebrities come to town, they love it, too! Comedian Patton Oswalt was in town over the weekend for his stand-up tour and he spent some time exploring the city and had amazing things to say about our home. Check out everything he had to say here: Patton Oswalt Loves Boise
Something else that makes our state great? It's unique. We do things a little different around here than you may be used to.
Let's get this straight...potatoes aren't the only amazing food Idaho has to offer. In fact, there are several other unique dishes the state is known for. Check them out in this list of food that Idaho is known for (that aren't potatoes). Six Things To Eat In Idaho That You Won't Find Anywhere Else
You often don't even need a reason to love Idaho. Just share that love.
There are so many things to love about living in Boise that it often can't fit in Twitter's character limit. So, just get straight to the point.
Not to brag, but Idaho has some of the best year-round weather in the country. Mild winters, mild summers. I'll take that.
There are, also, things to love outside of the scenery.
We love our sports in Idaho. It's not all about the blue turf at Boise State, though.
BOI, baby. BOI
People are flooding into Idaho from California, lately. You get all the beautiful views, and are taxed far less for them.
Idaho is not only a great place to visit or live...it can be a great place to work.
Not everyone, however has great things to say about Idaho. Sometimes they can get a little sarcastic. I can't just show you the positives. That weakens the argument. So, here's Mallory sharing something she likes about Idaho until it takes a different turn.
Kevin providing some great tips for your next visit to Idaho.
Twin Falls is so great you can't just love it. You have to love love love it.
We're a community in Idaho. We support our neighbors.
There's a little glimpse into why Twitter loves Idaho. What reasons are they missing? Send me a Tweet @CortFreeman. Maybe you'll make the next list!
10 Reasons NOT To Vacation In Idaho
Summer is upon us! The sun is making its return, the kids are out of school, and we're all looking to make plans and finally get out of the house and away from that pestering thing we call "reality." With a whole world of opportunities, there are many places to consider visiting in Summer of 2022. You can go to Florida, you can go see Summertime Chi, maybe even fly down to Mexico, if that's your thing. One place you should NOT visit this summer? Idaho! Here are ten reasons why you should stay far away and plan your destination somewhere else this summer.
25 Stunning Photos To Make You Fall In Love With Idaho All Over Again
Need a refresher on what a gorgeous state we live in? Escape for a moment and enjoy all four awesome seasons with these 25 stunning photos...
Idaho is a massive state with almost every type of climate zone and miles and miles of endless beauty waiting to be photographed. Let's get lost in its beauty by taking a scenic tour of our state!
Six Things To Eat In Idaho That You Won't Find Anywhere Else
Idaho is famous for potatoes. We all know that. But did you know it's also home to some of the most unique and delicious food in the country? From finger steaks (what??) to Huckleberry, I'm going to detail all the unique food to try here in Idaho that you're unlikely to have anywhere else in the country. Let's get to the food!