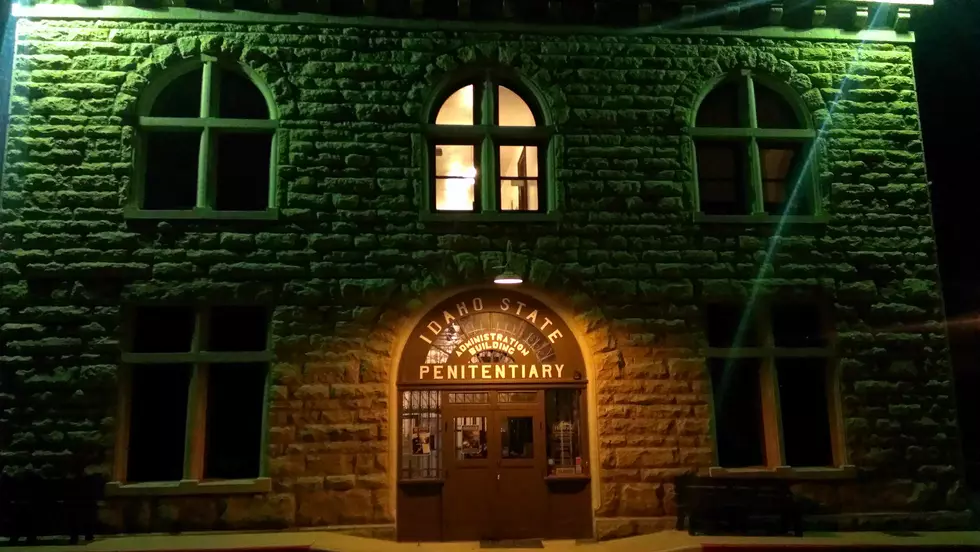 The Old Idaho Penitentiary is Hosting Another Paranormal Investigation
Credit: JD Hanks / Townsquare Media Boise
Dust off those EMF meters and get those recording devices fired up local ghost hunters, it's time again to experience some paranormal activity at The Old Idaho State Penitentiary. Shows such as Ghost Adventures, The Lowe Files, Haunted Towns and Destination Fear have all done their investigations of one of Idaho's most haunted locations, now it's time to participate in own yourself.
"Attempt to make contact with prisoners and guards of the past" at another Old Idaho Penitentiary's Paranormal Investigation happening on Friday May 7th. This is the second investigation of the year so far. Big River Paranormal will be leading the investigation. While participants are encouraged to bring their own ghost hunting equipment such as cameras, recording devices, EMF meters, etc., and flashlights, BRP will be equipped with their own unique equipment, as well as their expertise and knowledge.
Participants should arrive at the penitentiary no later than 9:00pm in weather appropriate clothing. The doors will officially open at 9:15pm. Tickets are priced at $35 each and individuals must be at least 18 years old to participate in the investigation. It is also noted that participants should print a copy of their purchase confirmation page to serve as proof of purchase if necessary.
This is one of the Historical Society's most popular programs so be sure to reserve a spot soon. Tickets are on sale now. According to the Historical Society, ticket sales from events such as these investigations benefit other Old Idaho Penitentiary education programs and operations.
The 15 Most Haunted Places In The Treasure Valley
Celebs Share Their Personal Paranormal Stories